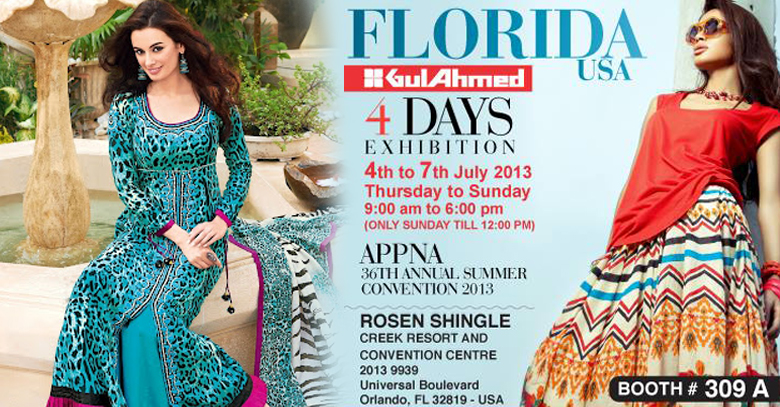 By Ufaq Ashfaque
Gul Ahmed recently held an exhibition in Florida, targeting people who appreciate summer and are interested in clothes and apparel that are both stylish and comfortable to wear.
The public event was held on July 4 at the APPNA Summer Convention 2013 and continued till July 7. The event covered the top-of-the-line clothes produced by Gul Ahmed along with designs that would appeal to the people living in Florida.
With bright colors, designs and a vibrant collection, Gul Ahmed sets itself as a brand representing Pakistan in the society.
Gul Ahmed's penetration into international market such as Florida and other business avenues would not only bring more people to the brand, but would also strengthen its position in the global market.
In addition to this, Gul Ahmed would also be able to design clothes that would keep the demands and the requirements of people in foreign nations in check. With such strategies, the clothing brand is set to promote itself outside Pakistan and earn popularity and valuable customers using Gul Ahmed.
Gul Ahmed, Pakistan's pioneering lawn clothing brands, seeks to expand operations on an international level.