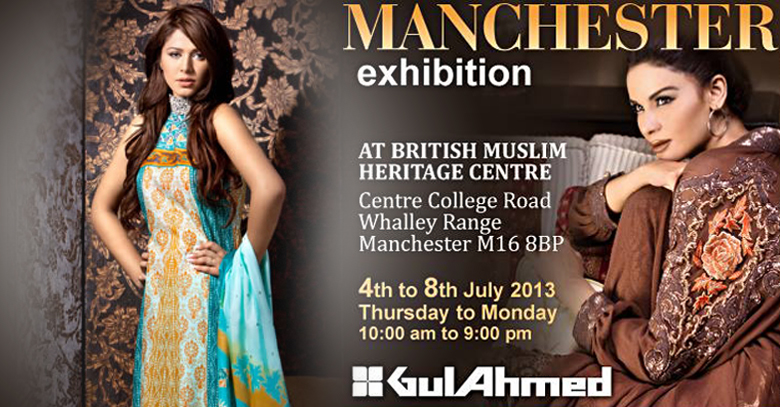 By Ufaq Ashfaque
Gul Ahmed entered Manchester on July 4, launching their line of new and exquisite pieces. The exhibition was held for four days, starting from July 4 to July 8. These exhibitions were in the pipeline since 2012.
Gul Ahmed was in need of such a penetration into markets abroad. The brand aspires to create buzz and contribute towards the firm establishment of Gul Ahmed on an international platform.
Manchester was chosen in line with the weather conditions that would not only persuade people to purchase their Gul Ahmed, but will also help the brand gain acceptance internationally.  While there are people that may not appear to be associated with the brand, their exquisite designs rooting back to Pakistan is sure to give the Pakistanis living abroad a taste back home.
Gul Ahmed is working ambitiously towards capturing the market. With the arrival of local and international lawn brands being introduced in the industry, it has sharply maligned Gul Ahmed's positioned.  However, with exhibitions into upscale markets, good aspirations can be associated with the brand.