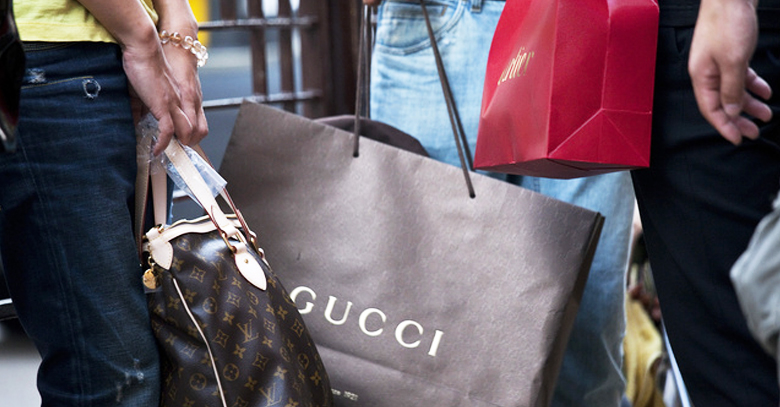 By Ufaq Ashfaque
Gucci gets a blow as Chinese consumers lower the consumption of luxury goods and growth of the segment was only 2.5 percent this year—a far cry from the double digit growth of a few years ago.  
Kering, parent brand housing Gucci, along with Yves Saint Laurent, Bottega Veneta, Alexander McQueen and Stella McCarthy, has seen positive growth and development, closing accelerated performance and positive sales revenue over all.
"The rise of popularity of niche designer labels in contrast to major logo-focused brands was exhibited this fall in the openings of three major department stores in mainland China…" Chinese publication Jing Dailyrevealed the shift in consumer behaviour in China.
However, in case of Gucci, things are appearing to be quite dark. Gucci is in boiling waters, registering its weakest sales growth and decrease in stock price, despite being Kering's premium brand.
"The performance of Gucci is due to a consumer market in China that has become more negative and the brand's move upmarket which has led to lower volumes of entry-price leather goods," said Jean-Marc Duplaix, Kering's head of finance.
Gucci is not alone in the race of luxury brands.  Owned by parent brand LVMH Louis Vuitton has also reported a slow growth in the Asian market.
Luxury brands are desperate to stay afloat amid shift in consumer preference and the challenges. How can these brands, in your point of view, yield revenue?