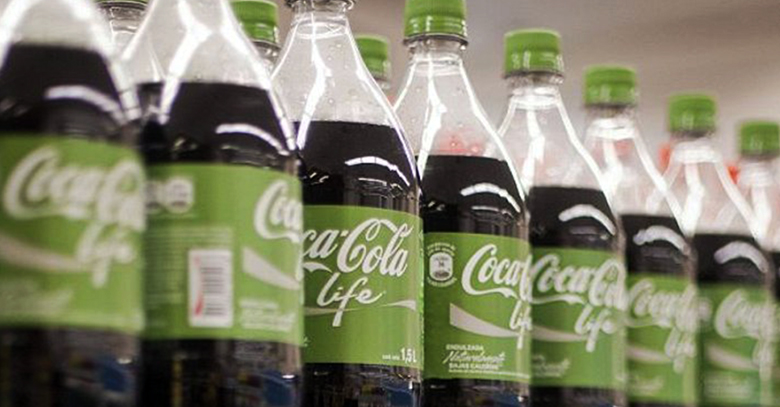 By Ufaq Ashfaque
JULY 21st, 2013 – Coca Cola launched its green soda beverage in Argentina as part of their corporate social responsibility program.
Coca Cola goes green in the country.
The new label – titled Coca Cola Life – has been launched with a green colored logo and packaged in the traditional PET plastic bottle.  The bottle is made of 30% plastic and completely recyclable.
The beverage contains 108 calories, falling between the 250 calories in the regular Coke and no calories in Diet Coke.  With natural sweeteners and lesser preservatives, it is expected for the beverage to do good progress in the Argentinean market.
With catchy billboards and promotions taking place in the industry, Coca Cola is rendering a service to the people and the community.
The green beverage is expected to add to the company's initiative of 'spreading happiness' and has been introduced in other countries such as Australia.
Coke's top management is engrossed into producing environment-friendly products.  The brand is dedicated towards improving its position with the company's focus based on the community, environment and the people.