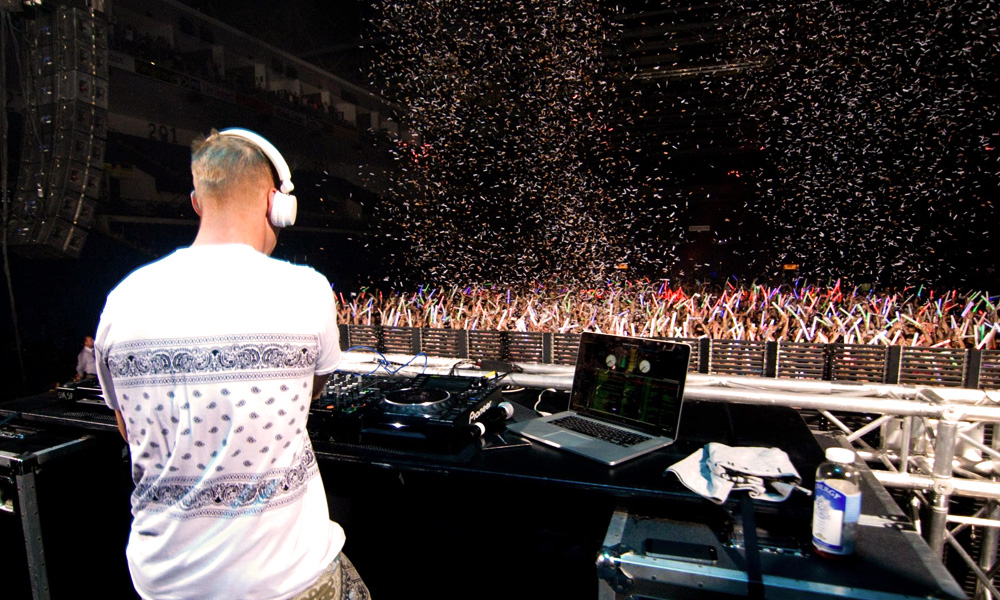 The wait is over as American DJ and 3 time Grammy award winning, Thomas Wesley Pentz aka Diplo will be performing with Sweden's Elliphant and local producer/rapper Adil Omar and electro music producer Talal Qureshi in a concert on Saturday.
https://www.instagram.com/p/BBmbI2xLXTO/
Diplo of Justin Bieber's 'Where Are You Now' and Major Lazer's 'Lean On' fame will be on stage in Islamabad this weekend with the Swedish rap artist Elliphant.
Diplo has collaborated with huge stars such as Madonna, Britney Spears, Snoop Dogg, Usher, Shakira, No Doubt, Beyoncé, Bruno Mars, Justin Bieber and Chris Brown.
The tickets for the prestigious event are available on select locations mentioned in the image below. With Radio One FM 91 as the media partner, the event will sure shot be a success as apart from the much loved Akcent, no internationally acclaimed artist of this caliber has performed in Pakistan in the recent years.
https://www.instagram.com/p/BCFgB9TLXeP/
Hopefully, Diplo's concert will pave the way for other top artists from all genres to come and perform here.