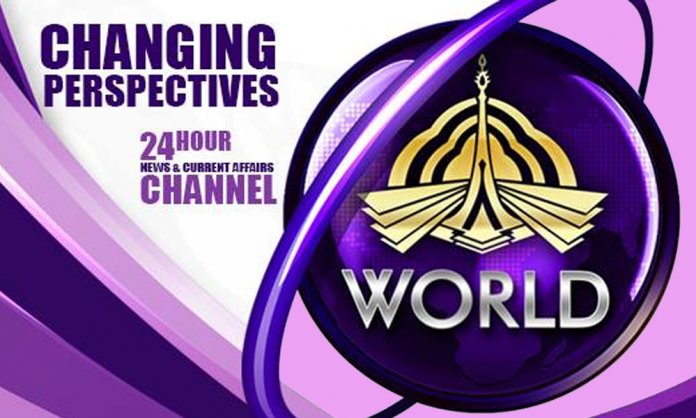 A continuous loss of Rs.350 million since its inception in 2013, PTV World seems to be finally coming to an end of its journey.
There are talks on the government shutting the channel down or merge it with other state-run networks and TV channels such as PTV News.

In a meeting held between representatives from the Information ministry and PTV, it was discussed that it was high time to change this network to a revenue-generating entity which has already made a loss of approximately 3 billion rupees since PMLN came into power. It has also been reported that the annual funds that the channel has to receive were not approved by anyone in the company.
Severe economic, managerial and editorial problems have led to the channel's downfall in recent times. However, it comes as a surprise to hear about PTV's severe financial losses crisis. The channel has the highest number of audience in Pakistan, with the highest rates for advertisements. This makes it impossible for the channel to go through a downfall.
A reason cited for the downfall has been mentioned by an official of the Ministry, mentioning,
"any company which spends 75% on Human resource is bound to suffer from losses."
To revive the state-run network, PTV directors were asked to submit plans to restructure the network by the ministry officials.
However, the State Minister for Information, Mariyum Aurangzeb is planning to save PTV. She added,
"Nothing will be shut, but plans are underway to financially restructure the organisation with regional and all provincial representation"
The Prime Minister Shahid Khaqan Abbasi has also approved to advertise the post of the MD for PTV that been vacant for the last two years.
Apart from the minister herself, there are many others who are not in favor of shutting down PTV World. PTV controller, Rafat Nazir has put forward a proposal to air the initial programs of PTV World in the UK and the USA.
Stay tuned to Brandsynario for latest news and updates.