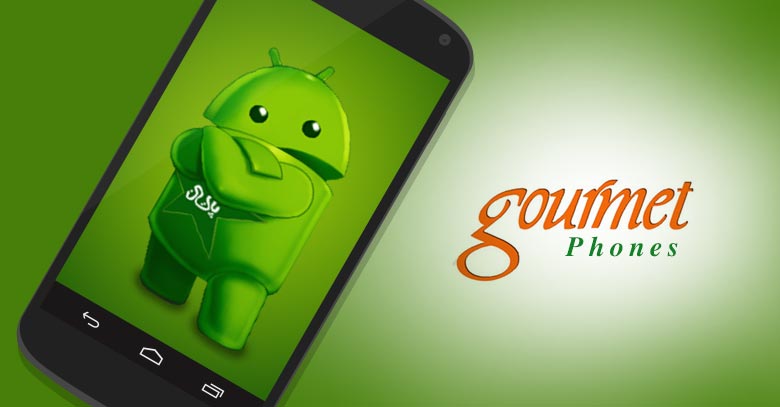 By Zoya Anwer
It seems that we will soon witness the most amazing diversification after a long time as a local bakery chain, Gourmet is all geared up to launch its very own smart phones in March this year.
The phones will be Android and Java based, the most commonly used mobile phones in the country. The Smartphone will have the Android version of 4.2 Jelly Bean. The price for the smartphone is yet to be revealed, the assumed price for the Java based set will be just around $15.
The phone will be manufactured by an untold Chinese manufacturer and the further details will be told in the weeks to come before the much awaited launch in March.  The confectionary brand is expecting to sell 50,000 units in the first six months after the launch. 
With an established name in the market, Gourment will open its stores in the business hubs of Karachi, Lahore and Islamabad. Gourmet already has more than 500 bakeries across the country and has a name across the country as well in countries like USA.
With 27 years of experience with eatables, drinks, restaurants, and even publication and furniture, the brand will add another feather to its hat in the form of mobile phones.
Umair Tayyab, with hands-on experience with Samsung and another brands like Q-Mobile will be heading the marketing area for Gourmet.
While talking to Tech Asia, the marketer said that he has a fair idea about the line-ups gaps in the two products he has worked with and he will draft strategies that will fill those market gaps and present Gourmet as a brand wanted by the majority.
Last year one UK based chains, Tesco and Aldi launched their tablet devices into the Android hardware.
Many smartphone brands like Micromax and Xiaomi are booming in Asia and are doing a roaring business, selling millions of phones competing in the market against huge brands like Apple and Samsung.