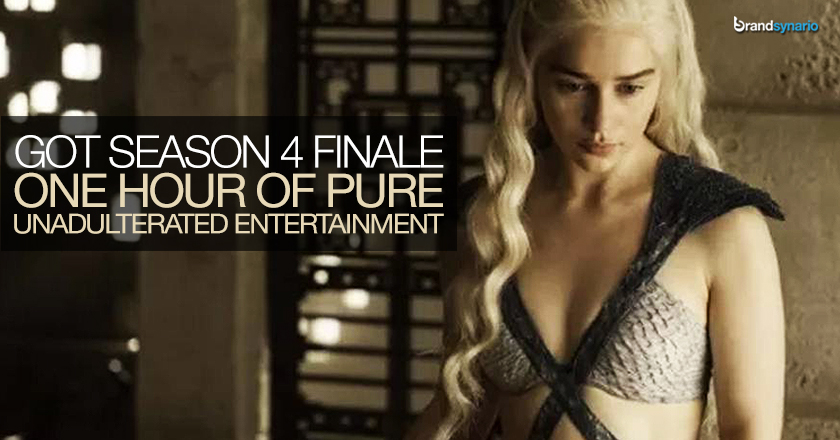 For all the GOT fans out there, if you think you have seen enough blood, politics, nudity and beautiful deaths then wait till you watch the upcoming season 4 finale episode on June 15th 2014.    
According to the creators of the fantasy show, the final episode of season 4, 'The Children' will be a 66 minutes of finest entertainment and will surpass viewers' high expectations when it airs next Sunday.
"It's the best finale we've ever done, bar none," David Benioff and Dan Weiss said. From the sound effects to direction and the shocking turn of event, the episode promises to keep the fans on the edge of their seats.
Talking about the episode, the duo said,
"The performances from our cast, the direction from Alex Graves, the VFX work, the new cues from Ramin Djawadi – all of it came together in perhaps the finest hour we've produced."
"We're a little intimidated by the episode because now we have to get back to the business of season five and figure out a way to top it," they continued.
The GOT season 4 started on April 6th amidst worldwide hype and excitement, it continued to live upto the high expectations with some memorable scenes including the King Joffrey's death, Tyrion's trial, Jamie's return to the Capital city, Jon Snow's success with wildlings and much more.
Will Arya Stark finally meet any of her family members?  Will Tyrion live long enough to escape the prison? When will Bran finally reach the tree – we don't know the answers to all these questions yet ,but what we do know is, that ratings are going to go sky-rocket for HBO.