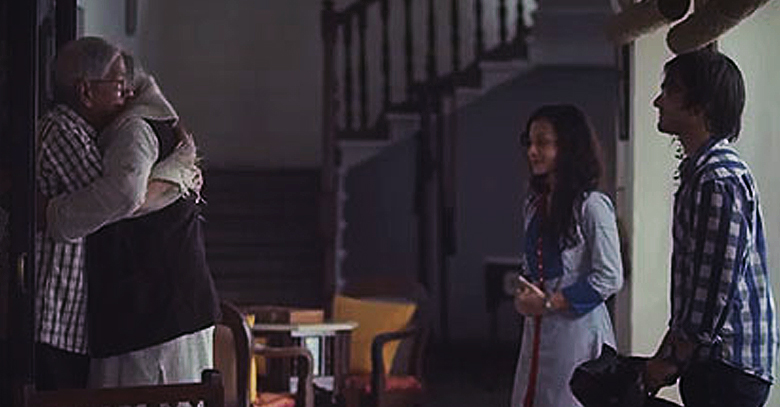 Google never fails to amaze the world and this time it amazed two nations which are rather difficult to 'amaze' (positively) simultaneously. Google India's recent advertisement "Reunion", based on partition between India and Pakistan, became an ultimate hit, achieving around 1.6 million views on YouTube within two days.
The moving commercial conquered the hearts of the people of the subcontinent, leaving them all dewy-eyed by evoking the traumatic history of the 1947 partition that led to the displacement of millions of homes and families. And which widened the gap between many friends.
Conceptualized by Ogilvy & Mather, the tale of the "Reunion" stars two childhood friends who were separated during the partition and got reunited 66 years later, with the help of Google's effective search facility.
The commercial opens with "Baldev", the Indian-based friend, musing over the old days in Lahore that he spent with his childhood friend Yusuf, who now resides in Pakistan. He reminisces with his granddaughter "Suman", the memories of him and his friend flying kites and stealing "Jhajariya", a sweet from a shop located at an old gate in Lahore.
Suman, realizing how much her Grandfather missed his beloved friend, sets herself on a mission to bring the old friends together. She plays detective by using Google to track down Yusuf.
[dailymotion id="x1757q7″]
Eventually, she puts two and two together and manages to contact Yusuf's grandson, inviting them to India. The ad ends with a moving surprise reunion bringing the old friends back in India on Baldev's birthday. 
In around 3 minutes and 33 seconds, Google successfully united India and Pakistan and brought South Asians close to tears.
To no one's surprise, the ad achieved massive popularity and went viral within seconds, striking a deep chord in the audience via its immense emotional appeal.
"Our task was to bring Google Search closer to Indian people. Google is a familiar brand, so if we'd done something routine or day-to-day, it wouldn't have registered as a campaign," commented Abhijit Avasthi, NCD, Ogilvy & Mather
"We wanted to do something big and epic and wanted to create conversations. We wanted to show how magical search can be."
Kudos to Google for invoking the feelings of love, friendship and peace amongst the neighboring countries. Share your views on Google's heartbreaking reunion story.