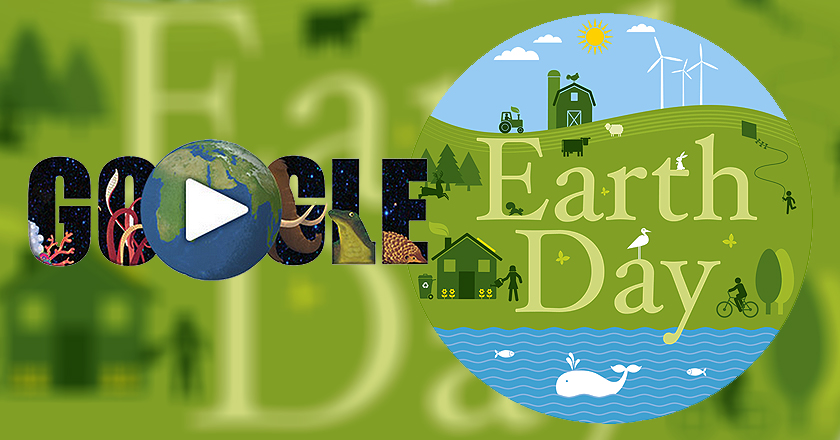 Google is celebrating Earth Day with a rather interesting doodle that directs you to a small fun quiz if you click on it. Google celebrates almost all the world's major events and Earth Day has been on that list for the past 15 years.
From Google's first ever Earth Day doodle to today, Google has grown to include different fun interactive doodles that act as a reminder and brings attention to the issue of Earth to its visitors.
So what has Google whipped up this time for Google Earth? Well, it's a doodle of a spinning globe along with various animations of animals inside the letters of Google. Clicking on the link will take you to a fun short quiz "Which animal are you"?
There are 5 questions included in the quiz; each question has 4 possible answers.
In the end, depending on your choices, the answer with a short description is displayed. There are 12 answers that have been recorded and there could possibly be more.
The answers range from the giant squid, honey badger, pangolin, cuttlefish, Komodo dragon, mantis shrimp, woolly mammoth, red-capped manakin, honey bee, sea otter, whooping crane, and coral depending on what you chose.
The Google Earth Day quiz works on "any up-to-date browsers on your mobile or desktop browsers, including the Android and iOS Google Apps."