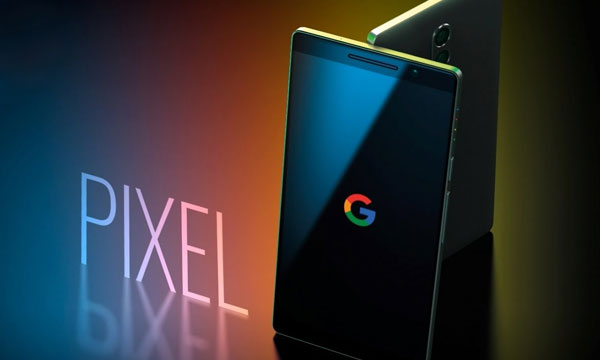 duringWhile attending the Mobile World Congress last week,  Google's Senior Vice President of Hardware, Rick Osterloh, told Android Pit: "You can count on a successor this year, even if you don't hear a date from me now." This is great news, but don't expect a price cut as Osterloh also confirmed that "Pixel stays premium".
Now, the question which remains is how premium will Google Pixel 2 be in the upcoming months. According to us, the Pixel 2 set will have the following specifications, which will also determine its price range.
Google Pixel 2 Rumoured Specifications
Design
We expect to see a handsome phone, but you can be forgiven for finding it a little, well, boring. Although we liked subtle touches like its matte and gloss finish. We also expect the phone to be durable, most likely water and dust proof, with a durable finish to it.
Camera
We predict that the Google Pixel 2 camera will be more durable compared to its predecessor. Google Pixel has a unique finish, however, within a few hours, many buyers noted that the camera had hairline scratches, same goes for Pixel XL.
Display
Pixel is equipped with an AMOLED display with a maximum brightness of 411cd/m2, however, when compared to rivals like Samsung, the screen is not bright enough, even though the phone is one of its kind. If the company wants Pixel 2 to do an outstanding job, it needs to work on having a brighter screen. Something to take on Samsung S7 and S7 Edge's 500cd/m2 in auto-brightness.
Processor
If the Pixel 2 is to compete with the Samsung Galaxy S8 and the iPhone 7s, it'll need to have a much faster processor than the one it currently uses. After all, Samsung and Apple are rumored to be pulling out all the stops for their next range of smartphones.
Battery
Despite having a t 2,770mAh battery, the Pixel lasted an impressive 16hrs 23mins in our rigorous battery test, while the Pixel XL's 3,450mAh battery, which lasted a still highly respectable 15hrs 55mins.
The Samsung Galaxy S7, for instance, lasted 17hrs 48mins, and the S7 Edge achieved an even more outstanding 18hrs 42mins. There's also the OnePlus 3 to consider, which lasted 16hrs 56 mins under the same conditions. If the Google Pixel 2 is going to beat a new wave of flagships, it's going to need to squeeze a much larger battery into its chassis.
Release Date
Google hasn't yet revealed when the Google Pixel 2 is coming out, but it usually updates its smartphones on an annual basis. However, we expect that Pixel 2 will be out in Q4 sometime around Christmas.
Price
Our estimate is that the Google Pixel 2's price will be about $50 more than Google Pixel's launch price!
Stay tuned to Brandsynario for more news and updates.