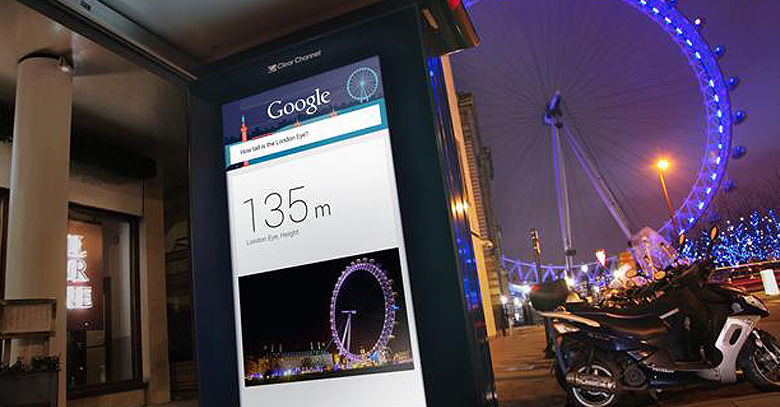 By Zulfiqar Ali Sajwani
Technology giant Google, is prepared to encapsulate its audience through its pilot initiative called "Google Outside". The innovation leader has set up its search technology in bus shelters and tube stations across London, in lieu of helping the residents and tourists find their way out.
Working with media agency Manning Gottlieb OMD and outdoor sales service provider CBS Outdoor, Google has placed display screens across 160 locations in London, that inform people about local tourist attractions, business and sources of entertainment.
The screens make use of the latest Google Now technology, which is widely available on smartphones, and is used as a personal assistant by the tech savvy Google fans all across the globe. It provides location-based and real-time information. From weather to cinemas, the service satisfies all your information needs, on the street!
"The screens will anticipate people's needs and make their lives easier," one of the spokespersons of Google said while expressing the vision behind this initiative. She even highlighted the accolade given to this initiative by Transport for London, which called Google Outside as the most innovative campaign ever run.
With Google services now even available on streets, it seems that soon we would be living in a world that starts and ends with Google!