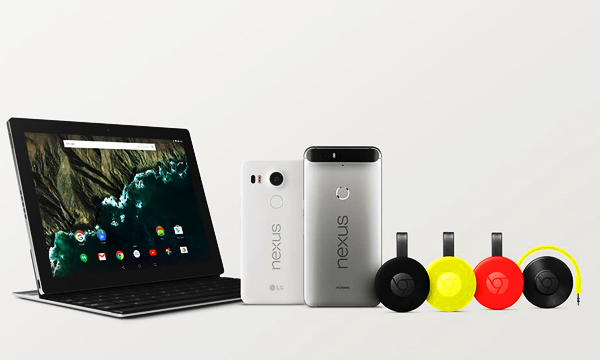 The Google Nexus Event is scheduled to take place on September 29th, 2015. The event can be live streamed from Google's live stream from YouTube.
With the events of Apple and Samsung already behind us, the Google Event has taken place at Left Space Studios in San Francisco, CA.
The Event will be showcasing two emerging Nexus phones, updates regarding the latest Android 6.0 Marshmallow and Google's next generation Chromecast.
The event kicked off with the announcement that there are currently 1.4 billion active Android devices in the last 30 days.
Android Marshmallow 6.0
Google has announced that current Nexus devices will be getting Marshmallow system by next week.
No updates have been given regarding when the Android system will be updated on other Company devices. Among other things, some of its most interesting features include the hands-free voice feature in its apps. Notifications have been innovated to drop down from the screen's top.
Related: Android Marshmallow 6.0: Expected Features
There is also a Doze feature which brings about the eagerly demanded longer-lasting battery options. It will put the smartphone into a deep sleep mode when it's not being used.
Take a look at pictures of the Android update over here:
Google Chromecast 2.0
The next-generation Chromecast by Google is all about taking viewing BIG ! The Company has announced that it boasts an antenna system which will enable high-res videos to be streamed online faster and with reduced buffering.
The device is a streaming stick which also comes with a feature called "Fast Play" which will establish connection with the TV and will work faster at preloading content on the television.
The stick is being made available in 17 countries in lemonade, black and coral colors and is priced at a reasonable $35 when purchased from Google Store.
Take a look at its uber-cool advert:
Google Nexus 5X And 6P Phones
The metal clad Nexus 6P is to be launched as a premium device and has been created in collaboration with Huawei. Priced at $499 and boasts a camera of 12.3 MP. This is the first all-metal body phone by Google Nexus.
Related: Huawei to Produce the Next Google Nexus Smartphone
The Nexus 5X has been built in collaboration with LG is a compact, lightweight phone. Its pricing starts at $379.
Both the smartphones include a new fingerprint sensor which has been termed as Nexus Imprint. They are now available for pre-ordering on Google Store from a number of countries. 
Stay tuned to Brandsynario for complete details of all upcoming Google Projects!