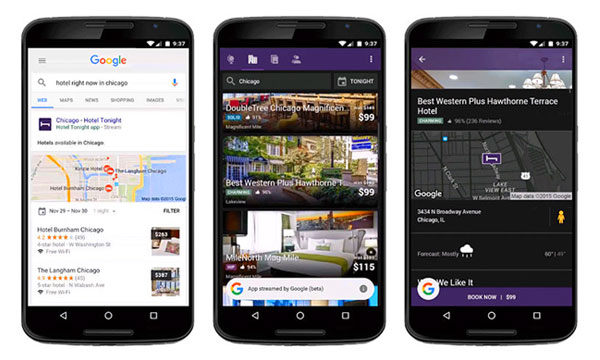 Google on Wednesday announced updates to its search that will allow users to access relevant content from mobile apps and "stream" apps not already installed on their devices.
Acknowledging that searches are often done from mobile devices, Google began indexing app content two years ago and now has 100 billion deep links into apps including Facebook, Instagram, Airbnb and Pinterest.
The new update means that users will be able to access not only app information with matching web content but what Google calls "app-first" content.
In addition, users will soon see a "Stream" button that will allow them to access apps they do not have installed, and to use them as if they were in the app itself.
Both updates are to be offered with a small group of partners to start, including HotelTonight, Chimani, Daily Horoscope and New York Subway, but an expansion is in the works.