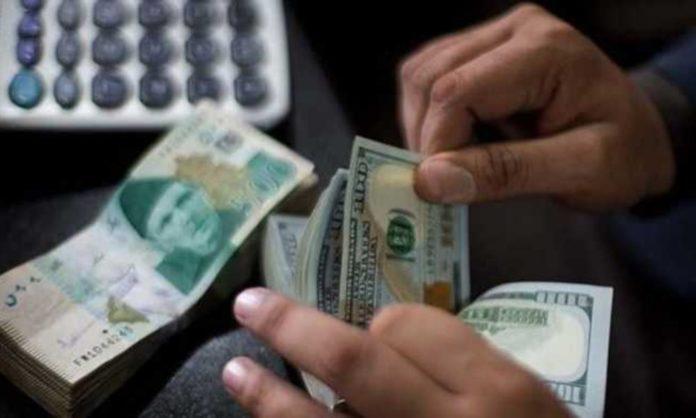 The dollar has been going up and down ever since Pakistan started to suffer from the worst inflation in history. The dollar started going up from pkr 224 to 265 and as of today, it stands at 287. The highest the dollar has ever been is a whopping 295 pkr. That's just crazy! But what if one day you wake up and see that the dollar has dropped? I mean, sure you'll be happy but what happens when you see the dollar has dropped almost 100 rupees? You'll be as shocked as Pakistanis were a day before. The dollar actually dropped to 186 pkr. Here have a look.
DOLLAR $$ RATE DOWN IN PAKISTAN MARKET.#DollarDown pic.twitter.com/eNUfZD5s5Y

— Danish Ishtiaq 🎨 Graphic Designer (@danish_content) June 6, 2023
Glitch Or Hidden Reality? 
Late on Tuesday night, Google Search experienced a technical glitch that displayed a notable decline in the value of the US dollar against the Pakistani rupee. The unexpected drop to Rs186.73 left individuals surprised and puzzled, particularly considering the absence of any recent significant recovery in the local currency. It was then identified that the significant drop in currency exchange rates happened because of a technical issue with the search engine on the website, leading to a sharp decline in rates.
On June 6, in the interbank market, the Pakistani rupee concluded at 286.56 against the US dollar, while it remained above Rs300 in the open market. Once the glitch was identified, it was promptly rectified, and the rates reverted back to Rs286.72 and the world came back to normal.
 Reactions 
Dollar rate right now 😂 pic.twitter.com/pHcg5LgFGI

— Hassan Khan Mohmand (@11beehkhan) June 6, 2023
did they sell their souls to bring down the dollar rate or what

— can'tza (@currrlyfriezzzz) June 6, 2023
Me after buying dollar at black market rate today😭 pic.twitter.com/JbInnj7MsA

— OPEYEMI (@d_sr_brand) June 6, 2023
this euro and dollar exchange rate would cause me a heartstroke i can't do this

— eukaryote (taylor's version) (@p0deena) June 7, 2023
Ai about dollar rate in Pakistan.
30 may 2023 pic.twitter.com/7zUF47t1VZ

— ꧁•⊹٭𝙼𝚗𝚊٭⊹•꧂ (@naseer_6670) May 30, 2023
That Dollar rate was a Google glitch
But I am back in business bitch. pic.twitter.com/OC7LiPlyak

— Faheem Alvi (@faheemalvi4515) May 17, 2022
What were your thoughts on this? Let us know in the comments below.
Stay tuned to Brandsyanrio for more news and updates.