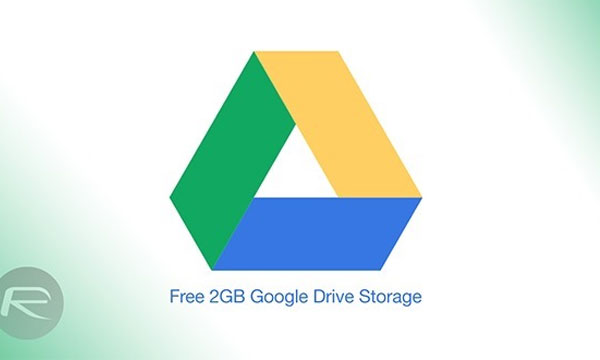 Google has brought back another incentive to celebrate the Safer Internet Day 2016. The user gets a data reward entirely free of up to 2GB of extra storage space if they're willing to do a security review of their accounts which only takes a few minutes.
Google had offered the exact deal last year as well, and those who managed to get some free Google Drive storage can easily follow the process one more time to acquire additional 2GB free space.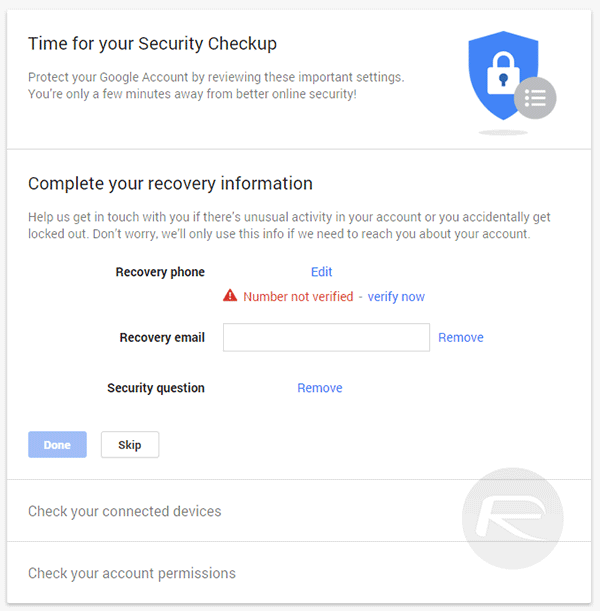 The Google account reviewing includes connected devices, permitted services, the account recovery options and a 2-step verification setting drill. The free storage prompt doesn't show up right away but it does increase the storage space.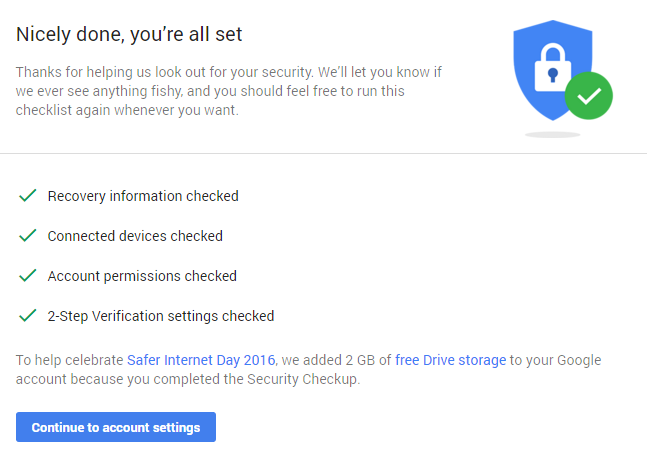 It is imperative to note that with the online data increasing day by day, for such free storage services, one should always have stronger passwords and 2-factor authentication process both ensure that the data is more secure and safe.
The reason behind all this is to promote 'Safer Internet Day'. With more and more data appearing online in services like Google Drive, ensuring strong passwords and two-factor authentication being enabled whenever possible, are ways one can keep the data more safe and secure.
Just go over to the Google's security checkup page to avail the incentive and make your account more secure.
Google Launches Privacy Dashboard for Improved Security Settings
Stay tuned to Brandsynario for more updates!