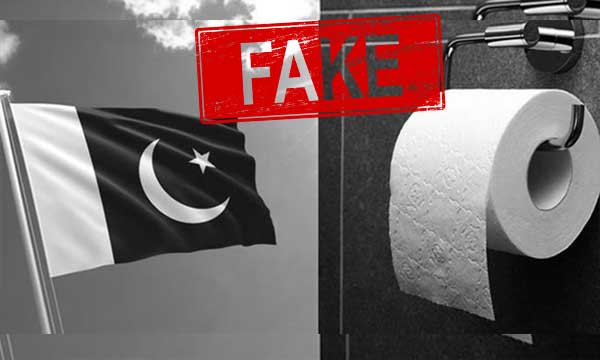 Google's spokesperson has clarified that the claim of abnormal search results generated by Google against the search query 'the best toilet paper in the world' is fake.
The spokesperson shared that "we have not found any evidence that Google Images was ranking the Pakistani flag in response to this particular search".
This statement came as the aftermath of 'Pulwama Attack' in the form of cyber attacks to defame Pakistan in an attempt to humiliate the country's national flag.
Salman Khan Faces Backlash For Hoisting Pakistan's Flag In India
Reportedly, Indian hackers had claimed to hack 200 Pakistani sites and even the Google search result for the mentioned search query.
The reason why the image was being shown in the search was that it was being circulated around by Indians on Facebook and Twitter after allegations from India holding Pakistan accountable for the attack.
Since these news stories (have been) published, images from those articles are now ranking for this query, as the pages contain words relevant to the search – Google Spokesperson
This is not the first time such an incident has taken place. Previously, Google had abnormal searches as results for President Donald Trump, Narendra Modi, and Pakistan's flag as well.
Have something to add to the story? Share it with us in the comments below.
Stay tuned to Brandsynario for more news and updates.
Ali Express Faces Massive Social Media Backlash Over Pakistan's Incomplete Flag!