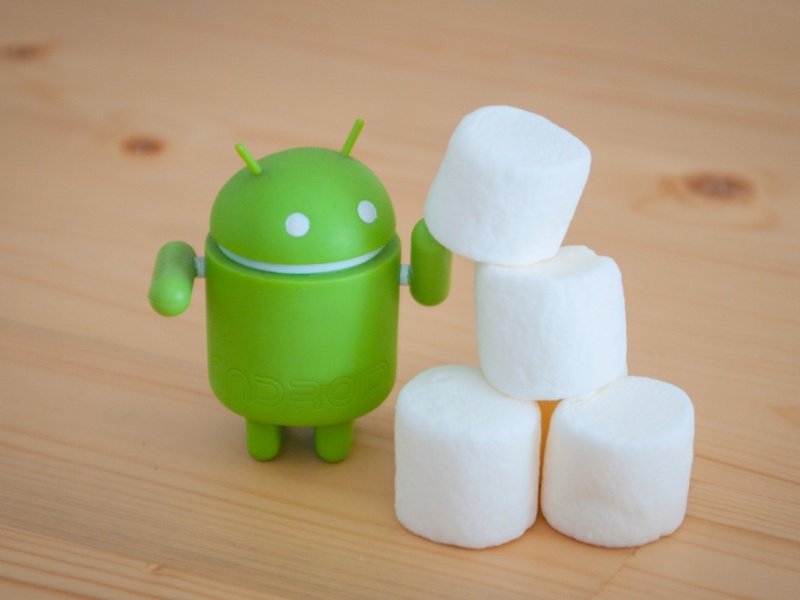 Android has always been an agent of chaos for innocent smartphone users. Bringing yet again a change to the established order, this time Android introduced a good-form-of-anarchy by announcing a new update for the OS with Android 6.0 Marshmallow,  to be rolled out soon for smartphone devices.
With more updated features of better battery life, in-app information, superior control of applications and fingerprint scan innovation, Marshmallow will turn out to be a sweet and soft update by Google for Android lovers, far more enjoyable than the previous OS versions.
But the real question is which devices will get Android 6.0 Marshmallow?
Check out the list of phones here!
Google
Samsung
Galaxy Note 4
Galaxy Note 5
Galaxy Note Edge
Galaxy S5
Galaxy S6
Galaxy S6 Edge
Galaxy A8
Galaxy A7
Galaxy Alpha
HTC
HTC One M9
HTC One M8
HTC One M9+
HTC One E9
HTC One E9+
HTC One ME
HTC One E8
HTC One M8 EYE
HTC Butterfly 3
HTC Desire 826
HTC Desire 820
HTC Desire 816
Motorola
2015 Moto X Pure Edition (third-generation)
2015 Moto X Style (third-generation)
2015 Moto X Play
2015 Moto G (third-generation)
2014 Moto X in (second-generation)
2014 Moto G and Moto G with 4G LTE (second-generation)
2014 Moto MAXX
2014 Moto Turbo
Droid Turbo
Sony
Xperia Z5
Xperia Z5 Compact
Xperia Z5 Premium
Xperia Z4 Tablet
Xperia Z3+
Xperia Z3
Xperia Z3v
Xperia Z3 Compact
Xperia Z3 Tablet Compact
Xperia Z2
Xperia Z2 Tablet
Xperia Z Ultra Google Play Edition
Xperia M5
Xperia M4 Aqua
Xperia C5 Ultra
Xperia C4
LG
LG G3
LG G4
LG G Stylo
LG G Flex 2
Huawei
Huawei Ascend P8
Huawei Ascend P8 Max
Huawei Ascend P8 Youth Edition
Huawei Honor 6 Plus
Huawei Honor 7i
Huawei Maimang 4 (Chinese version of Ascend G8)
Huawei Honor 7
Huawei Mate S
Huawei Mate 7
Huawei Honor 6
Huawei Mate 7
Huawei Honor 4X
Huawei Honor 4C
Huawei Ascend G7
Huawei Ascend G7 Plus
OnePlus
Xiaomi
Xiaomi Mi Note 2
Xiaomi Redmi 2 Prime
Xiaomi Redmi 2
Xiaomi Mi 4i
Xiaomi Mi 4
Xiaomi Mi Note
Xiaomi Mi Note Pro
Xiaomi Redmi 1S
Xiaomi Redmi Note
Asus
Asus Zenfone 2
Asus Zenfone 2 Deluxe
Asus Zenfone 2 Laser
Asus Zenfone Selfie
Asus Zenfone Go