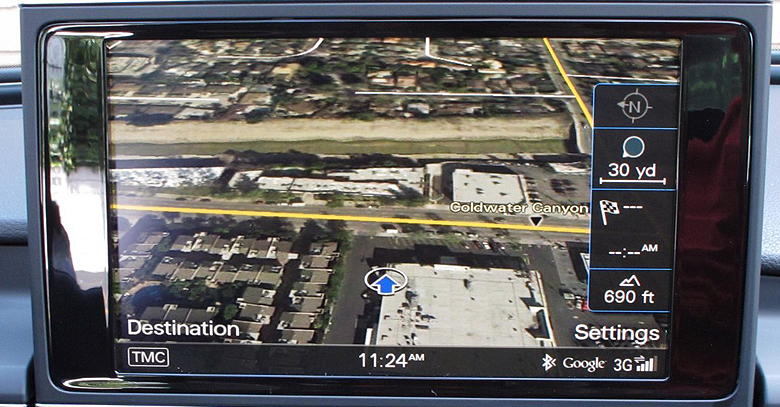 Who knew that a time shall come that our favorite mobile operating systems will take over vehicles as well? 
After Smartphones and Smartwatches, now its time to take innovation a step further by partnering with car manufacturers to enable tablet and phone like apps and web services in automobiles.
According to news from the Wall Street Journal, Google has joined forces with Audi to unveil its plan of an Android based car entertainment and information system at the Consumer Electronics Show in Las Vegas.
Also involving NVIDIA, a chip maker technology company, the platform will allow the navigation, communication and entertainment operations, alike those in cellular devices.
This achievement was not at all easy for Google. The web giant went through a lot of brutal rejections, as the car makers were a tough nut to crack, unwilling to give away their auto systems' branding and ownership.
Seven months before only Apple had announced its iOS- in- cars initiative, which allows iPhone integration in the vehicle's infotainment system, enabling users to access messages, apps, music and maps.
However, in contrast to Google, Apple seemed very victorious with its endeavor. Already it has teamed up BMW, Nissan, Honda, Ferrari, Kia and Mercedes for the new platform.
Now Google's entry in this business has definitely challenged Apple and a tug-of war has supposedly started between the two leading brands.
The car is becoming the ultimate mobile device," said Thilo Koslowski, an analyst at the research firm Gartner Inc. specializing in advanced in-car electronics. "Apple and Google see that and are trying to line up allies to bring their technology into the vehicle."
Nevertheless, let's see who win this race and becomes the ultimate smart car champion.