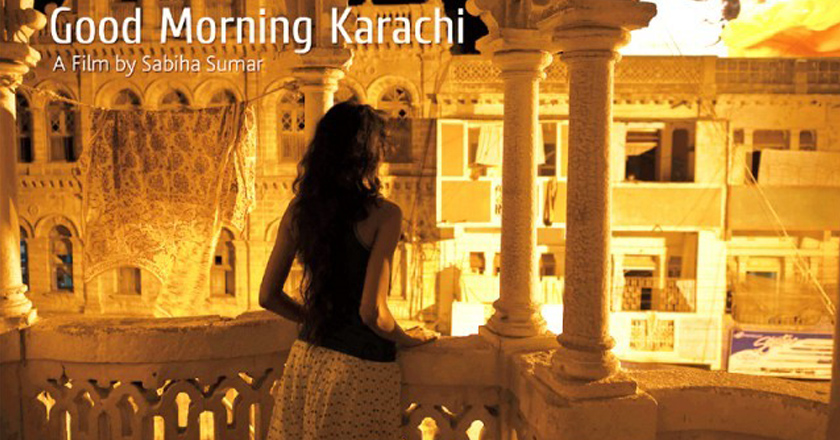 The premiere of the movie "Good Morning Karachi" took place on 28th December 2014 at Cinepax Cinemas inOcean Towers.
The movie has been directed by Sabiha Sumar and is based on a novel called "Rafina" by Shandana Minhas. It has been adapted to set a story in Karachi in the year 2010.In this setting, a girl by the same name, Rafina, ventures to make her name as a model in the city. The film contains a very accurate depiction of Karachi in the time whenBenazir Bhutto returned to Pakistan.
The movie is entertaining and appealing, and most importantly depicts our country in a positive light. Where the female lead is signifying advancement in society, the male lead strives to achieve an idealistic change through drastic political action.
The premier night was a star-studded affair with faces present such as Amna Ilyas, Beo Rana, Yasir Aqueel, Farhan Aly Aga, Bushra Ansari, Humayoun Saeed, Deepak Perwani, Mohsin Saeed, Rup Magon, Hina Khuwaja Beyaat and Tapu Javeri.
The glammed-up looks of the models present and the film cast was courtesy of Angie Marshall salon and institute, who had ensured the very chic and ravishing looks of the people present. Customized outfits were also created for the celebrities present by Cocktail Outfits.
The choreography, promotion and management of press, media and PR for the event was all handled by Thor, the House of Rana.
All in all, it was a very celebratory event, attended by celebrities, bloggers, models and channel representatives and all of them seemed to thoroughly enjoy themselves.
The movie is all set to release on 1st January 2015.