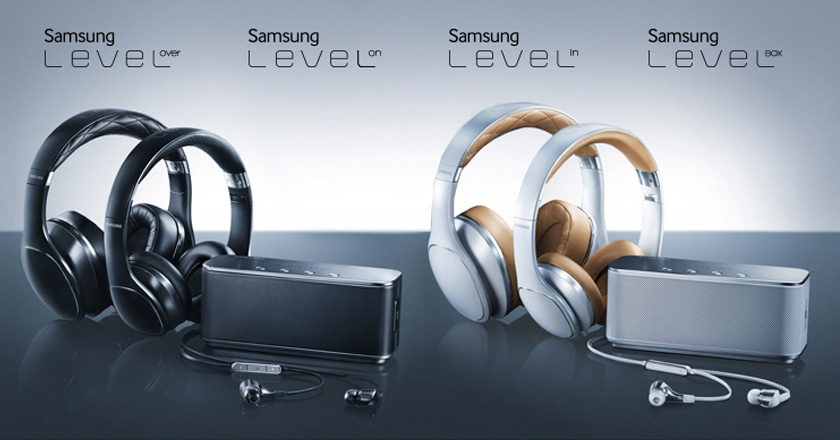 By Zulfiqar Ali Sajwani
After enriching our lives with breathtaking innovations in the category of smartphones, Samsung is all set to make our lives melodious by entering the headphones industry.
The South Korean technology leader announced this Sunday that it plans to get into the premium audio business, with the launch of the family of its products called 'Level'.
"With the Level series, we have crafted an incredible line of audio products designed for the mobile user with organic sound, premium design aesthetics, and optimized mobile audio controls." said JK Shin, CEO and Head of IT & Mobile Communication at Samsung Electronics
Breaking your inquisitiveness, there are four members of the Level family, three of which are headphones, whereas the last one is a Bluetooth speaker. Let's meet all of them one by one.
1. Level Over
Level Over is the flagship product of the family. It is a noise cancelling headphone that has touch controls on the sides of the device to amplify the sound.
You can swipe up and down on the right speaker pad to adjust the volume, swipe forward or backward to change tracks, and tap the pad to pause/play. You can connect Level Over with your smartphone via Bluetooth and play your beats the way you want to.
2. Level On

Level On goes one step below in terms of premium look and specs. However, it infuses compact style with comfort, resulting in an immersive and on-the-go premium sound experience.
You can flexibly dampen the air flow with a 40 mm dual layered diaphragm through this world class headphone, and enjoy outstanding sound experience.
3. Level In

Level In gets inside your ears and ensures that you are mesmerized with the sonic environment. It has a powerful three-way speaker, letting you relish rich sounds that cover all the low, mid, and high sound naturally and with clear sound separation.
4. Level Box

Level Box is the bold and beautiful Bluetooth speaker that aims to deliver high quality sound that is powerful, crisp and balanced. It has features  like a solid metal design complete with a full metal grille, a large (56mm) stereo speaker and a passive radiator.
Inside the system, there is a dedicated hardware design that provides noise reduction and echo cancellation, and built-in microphone deliver clear voice, making it ideal for phone calls and conference calls.
Samsung's Galaxy family made waves when it entered the smartphone market, let's see if Samsung can bring back the success in the home entertainment category to its audio business via the Level Family and give tough competition to the current industry leaders.