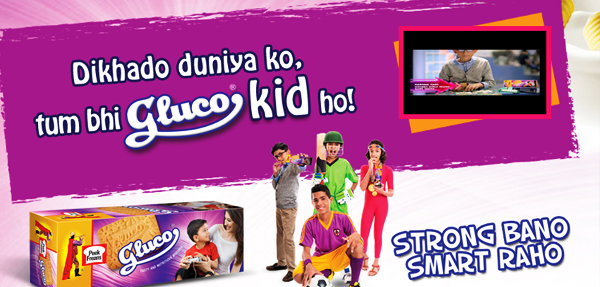 The four smartest and the strongest kids of Pakistan – Usman Nadeem (professional cricketer), Zaid Omar (all round football star), Hasham Hadi (a scrabble genius) & Iman Basrai (a natural born swimming medalist) are all set to inspire their peers across Pakistan, courtesy Gluco Biscuits.
Targeted towards building healthy eating habits among Pakistani Kids, Gluco Biscuits, a product of EBM, has come up with a well-aligned marketing campaign titled, 'Strong Bano, Smart Raho' highlighting the four smart kids of Pakistan while inspiring thousand others to explore their talent.
Watch the ad here:
The campaign seeks to motivate kids to improve their talents and build on their skill set.
Keeping up with the growing usage of social media among kids, Gluco Biscuit has also launched their digital presence across Facebook and website. The latter invites children to re-enact their heroes as avatars where they try to score as much as they can in interesting games.
The website and the game have been developed and managed by BE DDB Digital, a full-service agency offering a wide range of digital services.