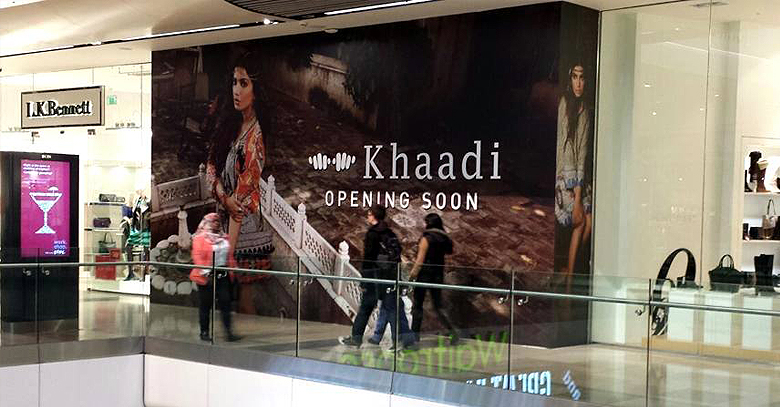 By Ufaq Ashfaque
The Popular Pakistani apparel label Khaadi is expanding its operations and going global and has decided to open its first ever international store in Stafford, London.
After its successful settlement in Pakistan and increasing global demand, Khaadi will open shortly in London, after which it plans to open another store in Kuala Lumpur, Malaysia in order to cater British and Asian markets.
The chosen destinations have a large percentage of expat Pakistanis or Asians who have to rely on their annual visits or relatives to get their hands on Khaadi products.
Khaadi's Facebook started the promotion regarding international stores back in July 2013 and now audience can finally enter a physical store in London.
The response from the users was tremendous as people can now have the 'Khaadi-experience' themselves instead of relying on their relative and friends to get them clothes and accessories formt he brand.
Khaadi is a popular brand of clothing, accessories and even home textiles in the Pakistani market.  With a strong, successful customer base in Pakistan, Khaadi is now looking to expand and entertain audiences around the globe.