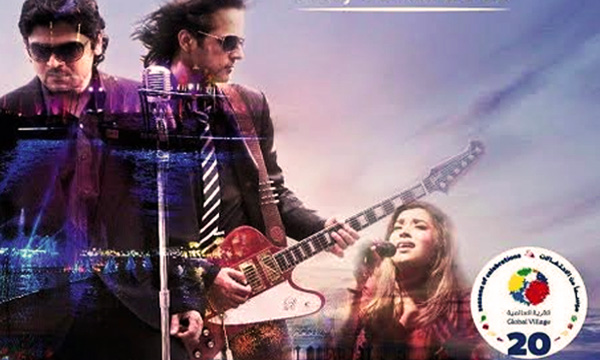 Pop sensation Komal Rizvi is all set to perform live in concert on Friday, November 13 at Pakistan Pavilion in Dubai Global Village.
Famous for her effortless style and impeccable vocals Pakistani singer Komal Rizvi is set to grace the stage live in concert at the Dubai Global Village on Friday, November 13.
Read more: Komal Rizvi's 'Tu Beh Gaya': See Song Video & Interview
The singer-cum-actor shares her feelings regarding her upcoming performance, "I am really proud and excited to be representing Pakistan for the third time in Dubai. It feels great to be opening for a fabulous concept like global village. I love my co-performers Strings and we share a great rapport. I am hoping to receive the same kind of enthusiasm and love from the audience that I received last time I was here."
Dubai Global Village is a platform where different artistes from across the globe come and perform. The event is organized every year to endorse the fact that music has no boundaries and caters to all type of audiences. This year DGV is featuring Pakistani artistes Komal Rizvi and Strings and the concert will be held at the Pakistan Pavilion.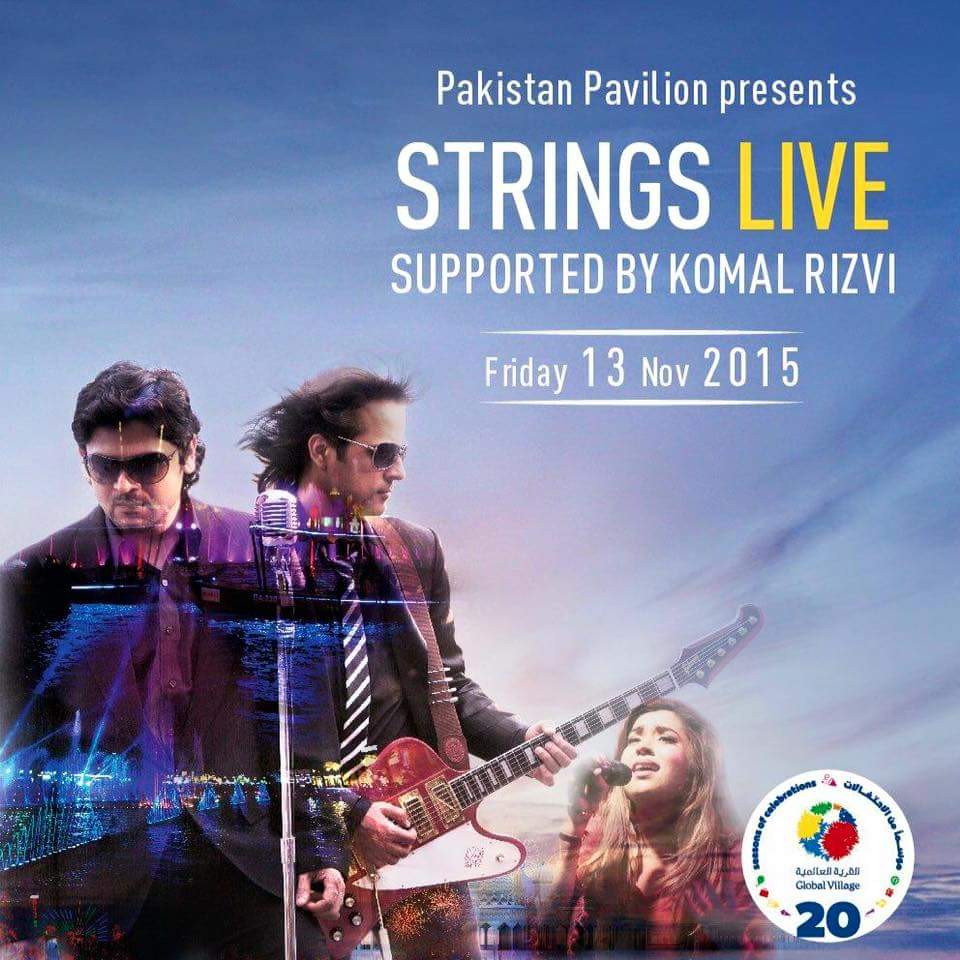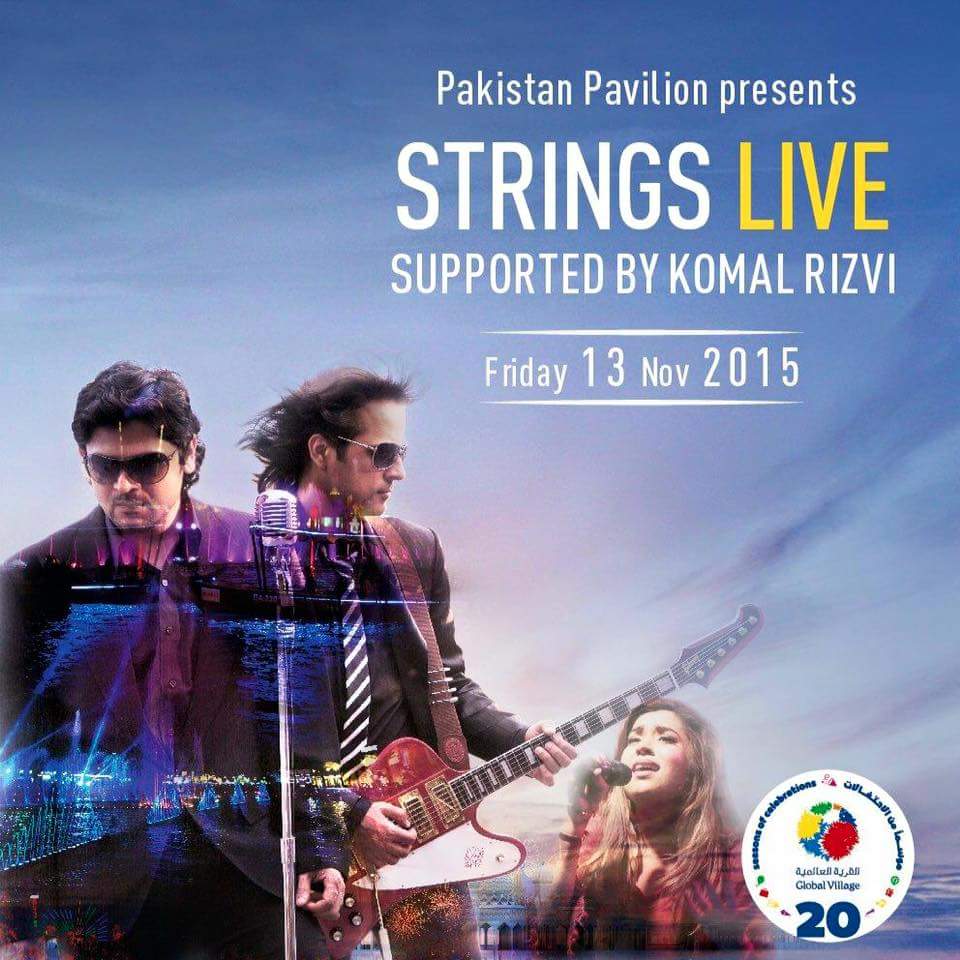 Komal Rizvi is not the only singing sensation gracing the show with her performance, internationally acclaimed Pakistani pop band Strings will perform in Dubai on November 13th as well.
Strings are most popular for their famous singles 'Dur', 'Zinda Hoon' and 'Dhaani'. The band has also recorded many tracks for several Bollywood movies.
The founders, Bilal Maqsood and Faisal Kapadia initiated their journey from Karachi. They soon started to gain major popularity after releasing their self-entitled album 'Strings' in 1990.
Global Village has taken guests on a memorable journey across the world for 20 reasons, providing an extravaganza of sounds, sights and scents.
Read more: Komal Rizvi's Selfie With Edhi Memes – Taking Selfies to the Next Level
 Stay tuned to Brandsynario for more updates!