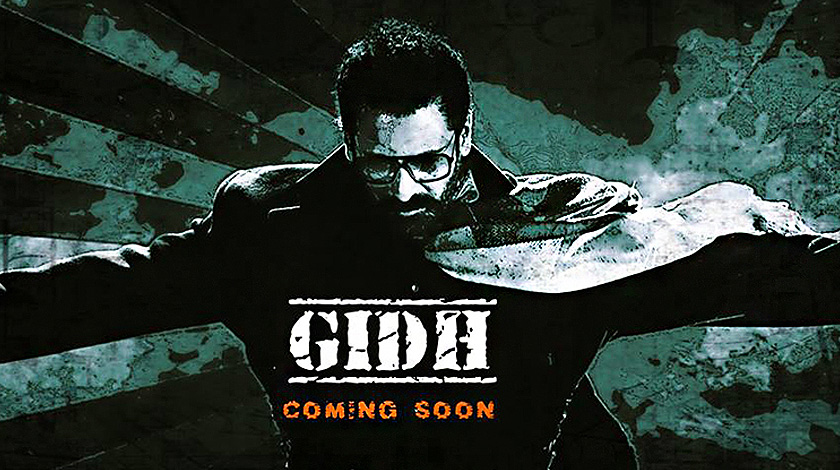 Shamoon Abbasi has had his fans waiting for Gidh for the past two years and now with the release of the trailers, it seems like the wait was well worth it.
Starring one of Pakistan's most experienced actor, Shaan Shahid, now Mumbai-based actress, Sara Loren and Shamoon Abbasi himself, Gidh marks Abbasi's directorial debut.
The upcoming romantic thriller, Gidh, is being produced by Prime Films and had been written by Zubair Abbasi. It was previously reported that the soundtrack of the movie will feature some of the subcontinent's best signers including Rahat Fateh Ali Khan, Amanat Ali and Sukhwinder Singh. However, there is no confirmation as of yet for the music album of the movie.
Read more: Pakistani Movie MOOR Will Strike a Chord With Every Cinema Goer: Jami
With his directorial debut, Abbasi aims to take on and display the persona of cultural vultures, as the name of the movie metaphorically suggests. The story of the movie revolves around a well-known celebrity, who attempts to fight the challenges posed by the society's vultures in order to take him down.
After 7 long months since the release of the first teaser, set in a Gotham-esque set up, the team has finally released the second teaser, giving the first glimpse of the lead actress and an insight to the storyline.
[dailymotion id="x2ty106″ align="left" mode="normal" autoplay="no"]
Shaan and Abbasi both have previously impressed the audiences with their performances in both, the blockbuster, Waar and the less popular, Operation 21. And now it seems like they are back for yet another hit in the making.
Read more: Shaan Stars in Upcoming Pakistani Movie 'Bhai Wanted'
We have seen some really good work done in the movies, with respect to special effects, in the past year and from the looks of Gidh's teasers, it seems like the dynamic duo have upped their game even further, making the movie well worthy of global recognition.
The release date of the movie is still unannounced.