Every year, Bollywood churns out innumerable amount of movies and there are some ventures which are such epic fails that they deserve acclaim of their own and Ghanta Awards 2015 does just that!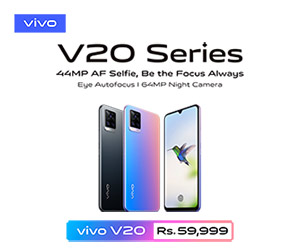 These awards poke fun at the glitches and the adaptations-gone-wrong in the Indian Film Industry.
The Nominations for 2014 are out now and they feature the likes of Salman Khan, Sonakshi Sinha, Priyanka Chopra, Sonam Kapoor and Saif Ali Khan. Take a look:
WORST FILM:
Humshakals
Kick
Gunday
WORST DIRECTOR:
Sajid Khan (Humshakals)
Kabir Sadanand (Fugly)
Sohail Khan (Jai Ho)
WORST ACTOR:
Saif Ali Khan (Humshakals, Happy Ending)
Salman Khan (Jai Ho, Kick)
Ajay Devgn (Singham Returns, Action Jackson)
WORST ACTRESS:
Sonakshi Sinha (Holiday, Action Jackson, Lingaa)
Bipasha Basu (Humshakals, Creature 3D)
Saif Ali Khan/Ram Kapoor/Riteish Deshmukh (Humshakals)
WORST COUPLE:
Salman Khan and Daisy Shah in Jai Ho
Ranveer Singh and Arjun Kapoor in Gunday
Ajay Devgn and Yami Gautam/Sonakshi Sinha/Manasvi Mamgai in Action Jackson
SHIT NOBODY SAW:
Subhash Ghai ki Aag: KAANCHI
Suneil Shetty's wronged cop acts in Koyelaanchal and Desi Kattey
B-grade horror movies: Machli Jal ki Rani Hai, Mumbai 125 KMS 3D, 6-5=2, 3 A.M.
MOST CONTROVERSIAL CONTROVERSY:
Abhay Deol against Music industry (Getting punched in time for 'One By Two')
Actors of Humshakals later dismissing Humshakals
Kapil Sharma not promoting Hate Story 2 because it's of sexual nature
WORST SONG:
Photocopy (Jai Ho)
Ice Cream khaungi (The Xpose)
Caller Tune (Humshakals)
WORST RIP-OFF/REMAKE:
Ek Villain from I Saw the Devil
Fugly from Rang De Basanti+Fukrey+Dil Chahta Hai+Shaitaan
Bang Bang! from Knight And Day
THAT'S ANYTHING BUT SEXY:
Sonakshi Sinha boxing/playing rugby/basketball/volleyball in Holiday
Everything and everyone in Bang Bang!
Manasvi Mamgai seducing Ajay Devgn and kissing Kunaal Roy Kapoor in Action Jackson
WTF WAS THAT:
Suneil Shetty in Army tank saving Salman's rickshaw on city streets in Jai Ho
Sonakshi Sinha trying to see Ajay Devgn's genitals for good luck in Action Jackson
Jackky Bhagnani 'inheriting' PMship from dead father in Youngistaan
WORST BREAKTHROUGH/LAUNCH:
Mannara a.k.a Barbie Handa (Zid)
Shekhar Suman as director (Heartless)
Yo Yo Honey Singh (The Xpose)
WORST CASE OF MISCASTING:
Priyanka Chopra as Mary Kom
Tiger Shroff as a Hero
Sonam Kapoor as an IPL physiotherapist in Khoobsurat
SPECIAL SAJID KHAN LIFETIME ACHIEVEMENT AWARD: Sajid Khan
This last category is presented to someone who has consistently and persistently delivered the worst projects and performances, and irony of all ironies is that it is being presented to Sajid Khan himself this time around.
Many nominations have gone on to prove that in an attempt to go commercial, Bollywood sometimes loses all common sense like Salman Khan's Kick and Jai Hu. Year after year, Bollywood adaptations of Hollywood flicks is getting cringe worthy and exasperating, like the recent horde of horror flicks which were released. Original Content, even when it's low-budget is lively and entertaining.