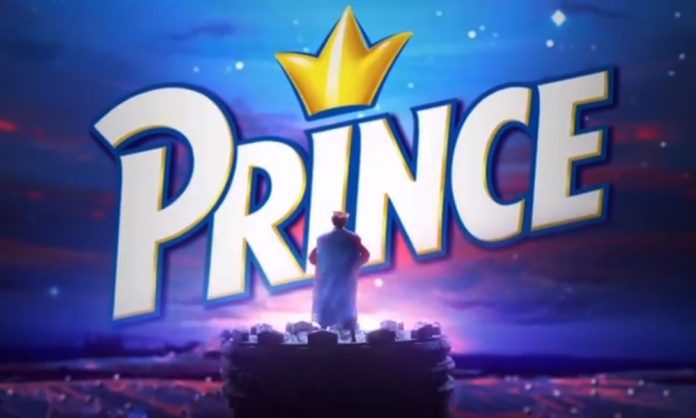 Children are a challenging audience. With so many distractions, one needs to find different ways to keep them engaged.
However, not all material viewed is inspiring and captivating for this young audience. Consequently, they lose interest in the content and get bored quickly!
There is a new superhero in town to save the day!
However, the recently released Prince Animated has created quite the buzz. The delicious chocolate biscuit brand with its distinctive shape has always been a favourite. However, to appeal to the new generation, Prince has rolled out a new platform for youngsters to enjoy.
The 'Prince' avatar has been on TV, in stores and on the shelves too, making it easier for children to relate to him.
With new adventures and more responsibilities, the knight of Princeland is ready to stop the evil Mustachio from spreading boredom and stealing the fun from kids! The new villain is going to add an exciting element to the series.
The campaign's concept brings the character to life. The superhero restores happiness and fun ridding children of boredom while providing them with the meaningful message of remaining positive in the face of adversity. Since they are always looking for something to do, nothing goes better with their adventure than Prince Biscuits.
The best part is that Prince is a vital source of energy for active children as it is rich in iron. The brand manages to spread a message through creative visuals and storytelling narration regarding the nutritional advantages of children when it comes to providing energy to play sports and other activities throughout the day.
In order to add more appeal and take this campaign to a new level, the brand brought together many different celebrities to one platform. This includes Asim Azhar, the voice of Prince and Syed Shafat Ali the voice behind Mushtachio.
Celebrities Share Their Excitement About the New Superhero in Town!
Celebrities all over social media applauded the nostalgic initiative and gave shoutouts to welcome their favourite childhood biscuit brand and hero, Prince in a new avatar!
https://www.instagram.com/p/BnYAaAjnlPq/?tagged=princeadventures

Take a Trip to the Mesmerising World of Princeland with Prince!
Are you ready to hop on to the train of adventures? Join Prince and help save Princeland!