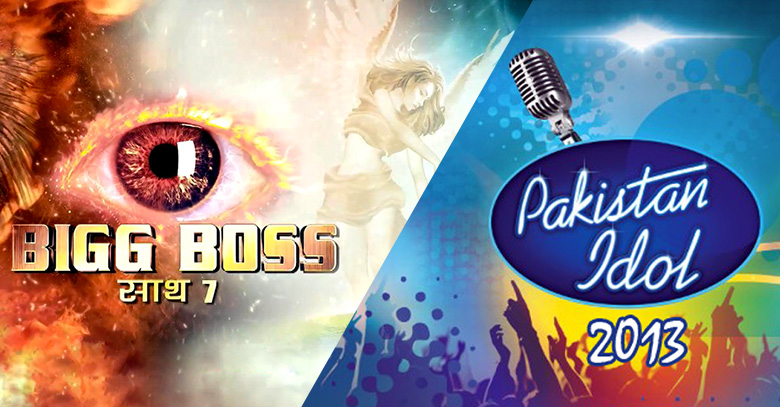 It is official, from the two episodes of Pakistan Idol that have been aired, the Pakistani reality singing competition has beaten the Salman Khan hosted famous Indian reality show in ratings all across the country. However, the average rating Pakistan Idol has maintained is still much lower than expected.
More than franchises, this is also a battle of two of the country's biggest satellite channels; GEO and ARY TV for primetime viewership. Therefore the fact that Pakistan Idol is still in its adolescence (airing the auditions) and has not officially commenced, makes it even more crushing to ARY's Big Boss.
To be fair though, there is more than one factor that affects these ratings. Firstly, GEO has always had an edge over ARY in prime time television. Secondly, ARY airs Big Boss a week after it premiers in India (and consequentially in Pakistan through the pirated Indian channel through cable operators), thus ARY loses the battle to piracy.
Having said that, GEO's selection of air time has also not been the most popular of decisions, 9:00 pm is mostly associated with News Time in Pakistan, a bad habit that dates back to PTV who trademarked 9 P.M as the 'Khabarnaama' time.
Pakistan Idol has still got a mile to walk before it gets even close to the ratings it was intended for, and ARY needs to come up with a better decision than airing a week old Big Boss season 7.