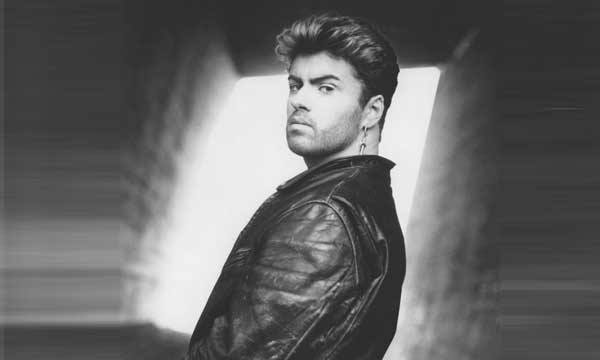 Georgios Kyriacos Panayiotou, famously known as George Micheal, was the post-disco dance-pop icon throughout the 80s and 90s. He left his fans and celebrated his last Christmas on 25 December 2016, as he died at his Oxfordshire home at the age of 53.
Popularly known for his songs including his rise-to-fame duo 'Wham!', 'Wake Me Up Before You Go-Go' and his 'Last Christmas' gave the icon the fame and became his all time hits.
To remember this great legend, we have compiled a personal list of our favourite songs from his all-time best-selling records (songs). 
5. One More Try
"One More Try" is a million-selling, Gold-certified hit single! It was written and performed by the legend himself. It was released by Columbia Records in 1988, and became Micheal's fourth single from George's 12x Platinum album, as well as his debut solo studio album 'Faith'. The song hit #1 on both the Billboard Hot 100 and Billboard Soul charts.
4. Freedom' 90
'Freedom '90′(also known simply as "Freedom") was also written, produced, and performed by George Michael. It was released by Columbia Records in 1990. It was the third single from Listen Without Prejudice Vol. 1, and the second single from the album in Australia. It was also one of a few uptempo songs in the album, which went on to be a major hit, ranking at #8 in the US. Michael performed the song during the closing ceremony of the 2012 London Olympics.
3. Wake Me Up Before You Go-Go
"Wake Me Up Before You Go-Go" is a song by the British duo Wham!, released as a single in the UK on 14 May 1984. It became their first American and UK number-one hit. Michael's inspiration for the song was a scribbled note left was by his Wham! partner Andrew Ridgeley who left a scribbled note behind for his parents. The note originally intended to read "wake me up before you go" but "up" was written twice, so Ridgeley wrote "go" twice on purpose.
2. Careless Whisper
"Careless Whisper" is 1984 single released by Epic Records in the UK, Japan, North America, and other countries. The song was George Michael's first solo single. It reached number one in nearly 25 countries, selling about six million copies worldwide.
1. Last Christmas
'Last Christmas' is a song by The English pop duo Wham!, released in 1984. The song gave massive popularity to the duo, especially George Micheal, who then shot to fame. Even today, the legend is known for this song. Unfortunately, 25th December 2016 was his last Christmas.
Stay tuned to Brandsynario for more news and updates.