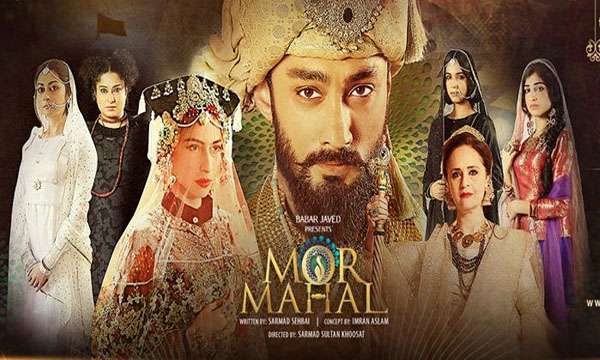 After a round of promos and teasers, GEO's big budget masterpiece, Mor Mahal got off to a phenomenal start with its pilot episode last week. Needless to say, the 18th-century fantasy has us glued to the TV screen with its much-awaited release.
And while the pilot was exciting, the second episode took us deeper in the twisted life of the chivalrous Nawab of Jahaan-a-bad, Asif Jahan (Umair Jaswal) and the conniving women-folk of his harem, and officially had us hooked.
Surely, nothing less was expected from Mor Mahal, an entertainment endeavor backed by bona fide brains of Pakistan's television industry. With Sarmad Hasan Khoosat of Manto fame as the captain of the ship and Sarmad Sehbai as the writer, the magnum opus was bound to be a success and give some serious competition to other dramas.
Episode Review:
The Nawab returns after a long hiatus to his home Mor Mahal and a fierce tug-of-war ensues between his mother Badshah Begum (Hina Bayat) and his wife Wazir Begum (Meesha Shafi). The authoritative Badshah Begum wants her son to never meet Wazir Begum and consummate his marriage with his new wife Meher Bano (Sonia Nazir). This, of course, is unacceptable to the very possessive Wazir Begum.
While Nawab Asif Jahan is a powerful warrior on the battlefield, at Mahal he is an obedient son who doesn't say a word against his mother. Of course, neither Meher Bano nor Nawab has their heart in the forced marriage which is a mere political move to strengthen ties between two empires.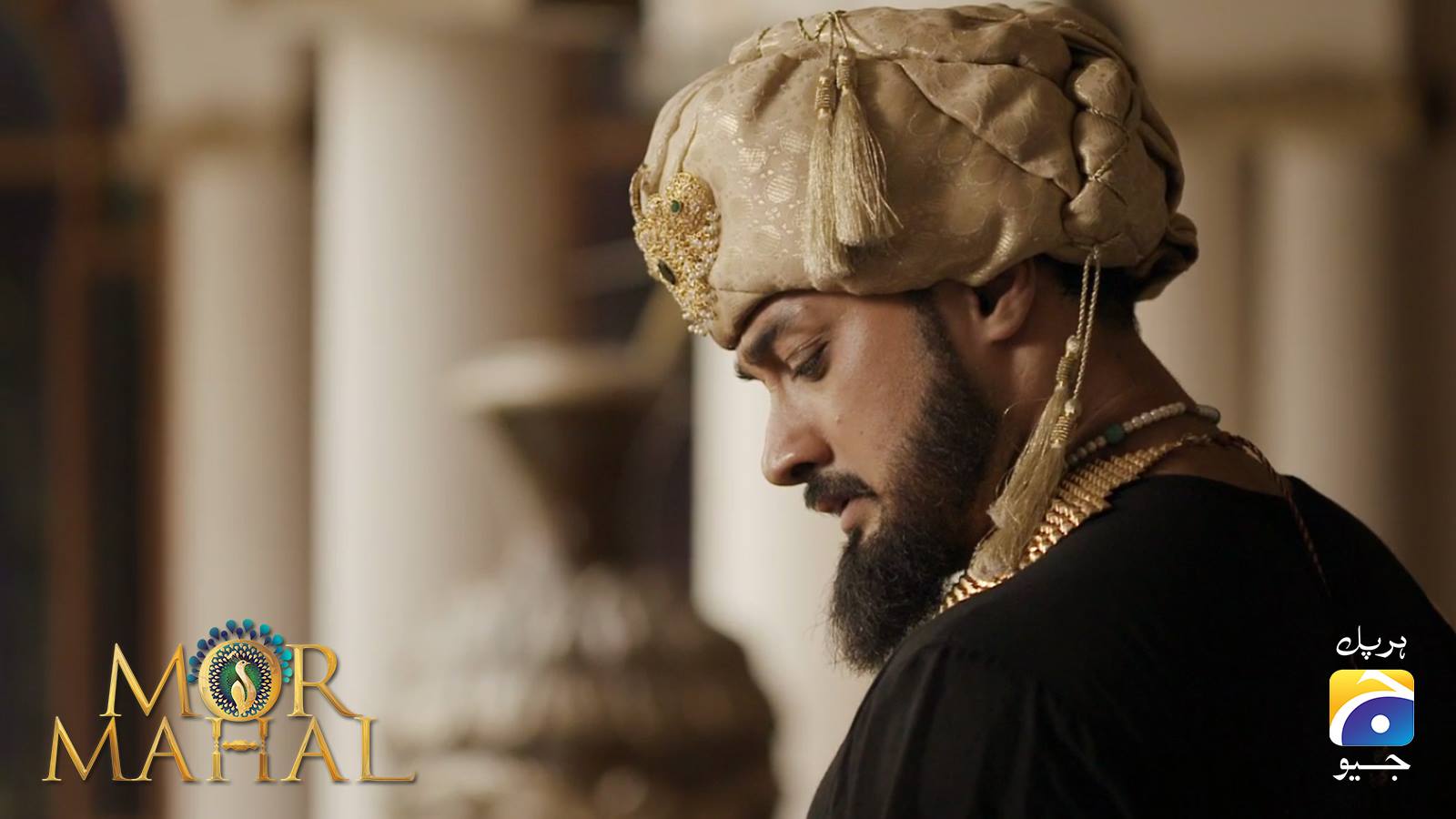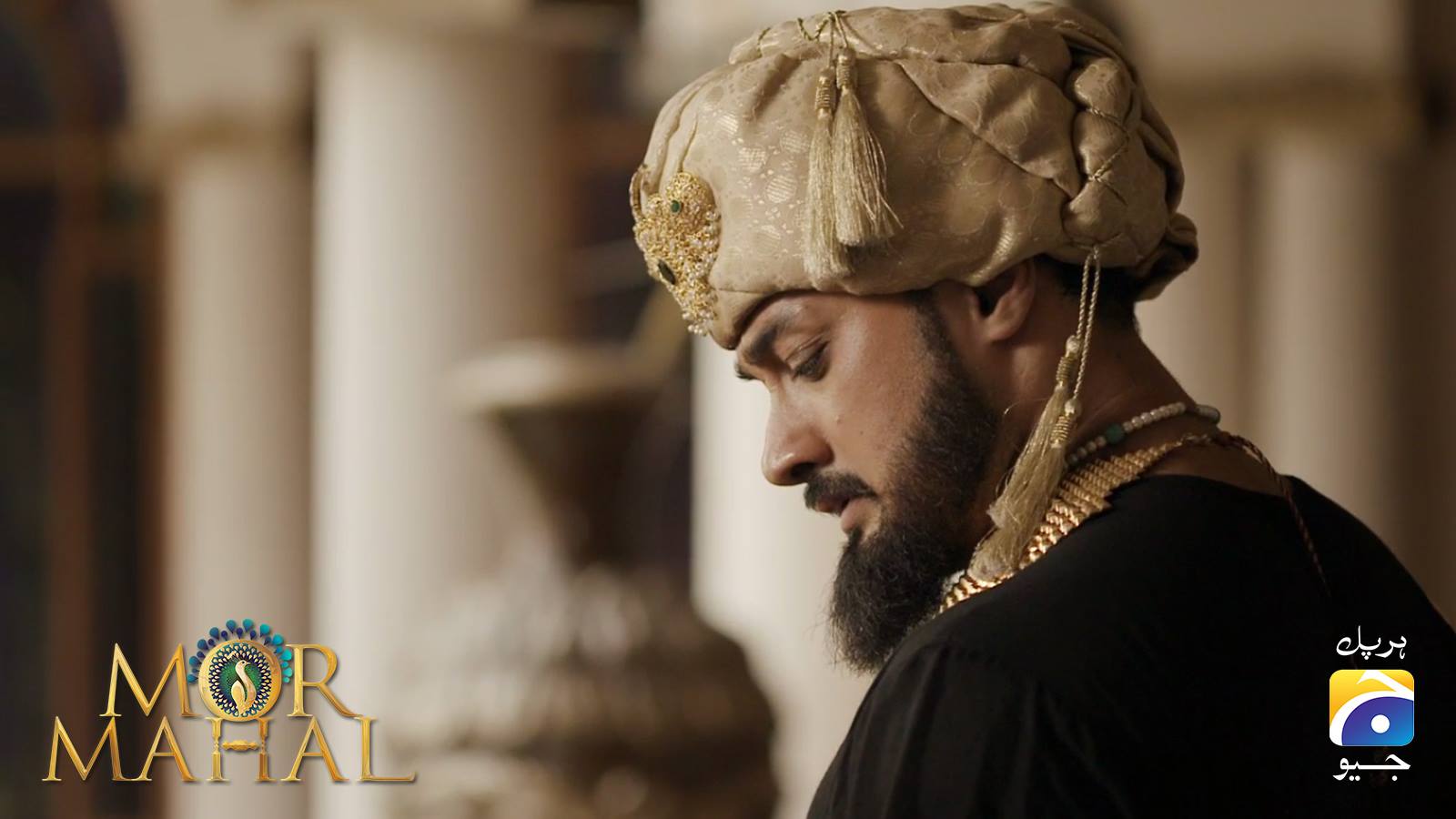 On the wedding night, Maher Bano flees to hide in the castle, leaving her Kaneez Banki (Kinza Hashmi) at the service of the unaware Nawab. Meanwhile, the cunning Wazir Begum fakes drinking poison in a desperate attempt to seek attention and it works!
While Asif is busy romancing Banki who he thinks is his wife, he is interrupted by a thunderous knocking on his door. Furious, he takes out his dagger to punish the culprit only to hear the news that his beloved wife Wazir Begum has tried to kill herself.
He orders Wazir's Kaneez-e-Khaas (Jana Malik) to secretly summon the Shahi Hakeem and she hurries to fetch him via a secret passageway in the castle. While the Nawab is concerned over his wife's health, she dramatically wakes up at dawn acting innocent yet resentful towards her husband, accusing him of being disloyal. The apologetic Nawab assures her that he won't go anywhere, without meeting her.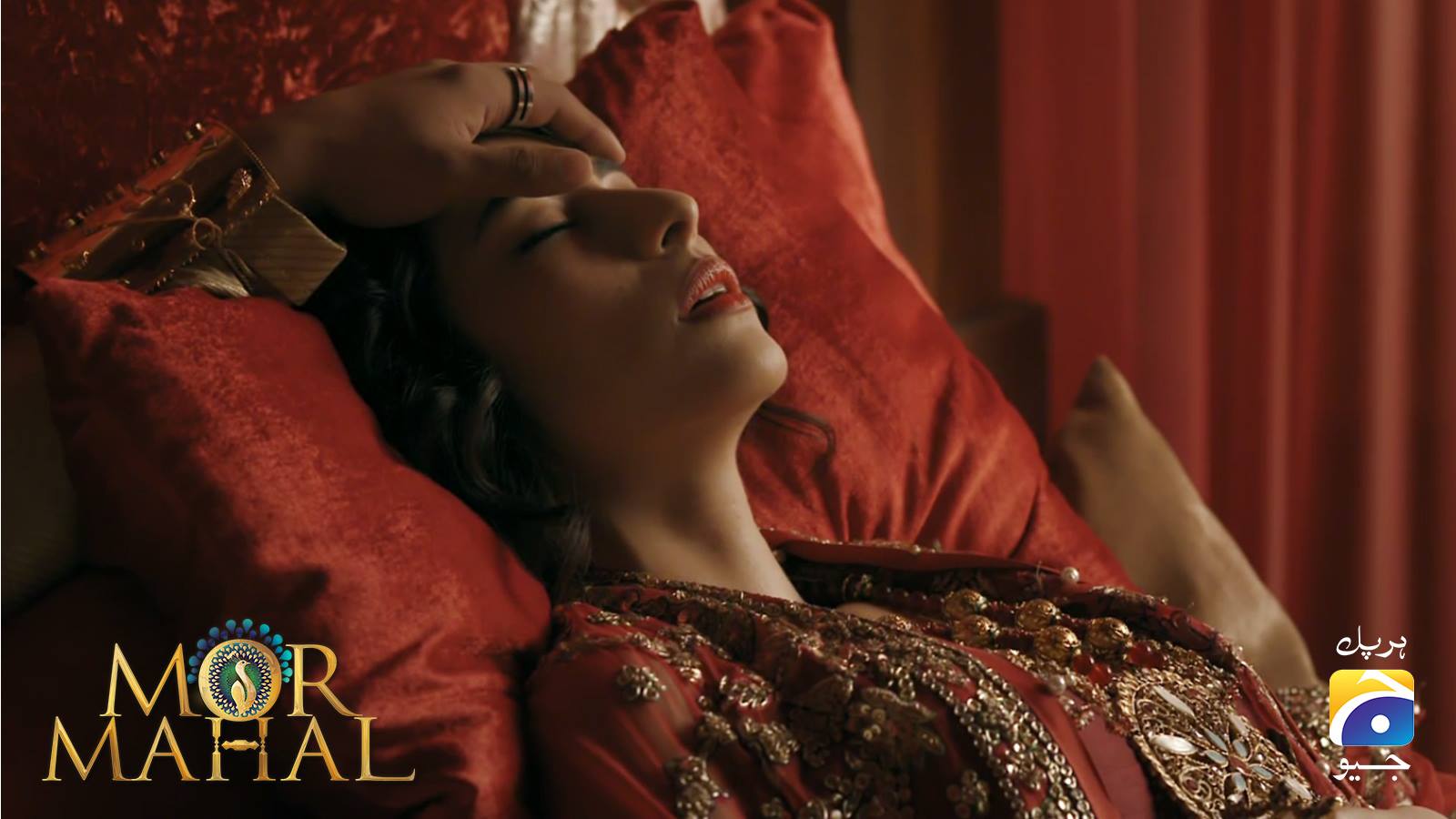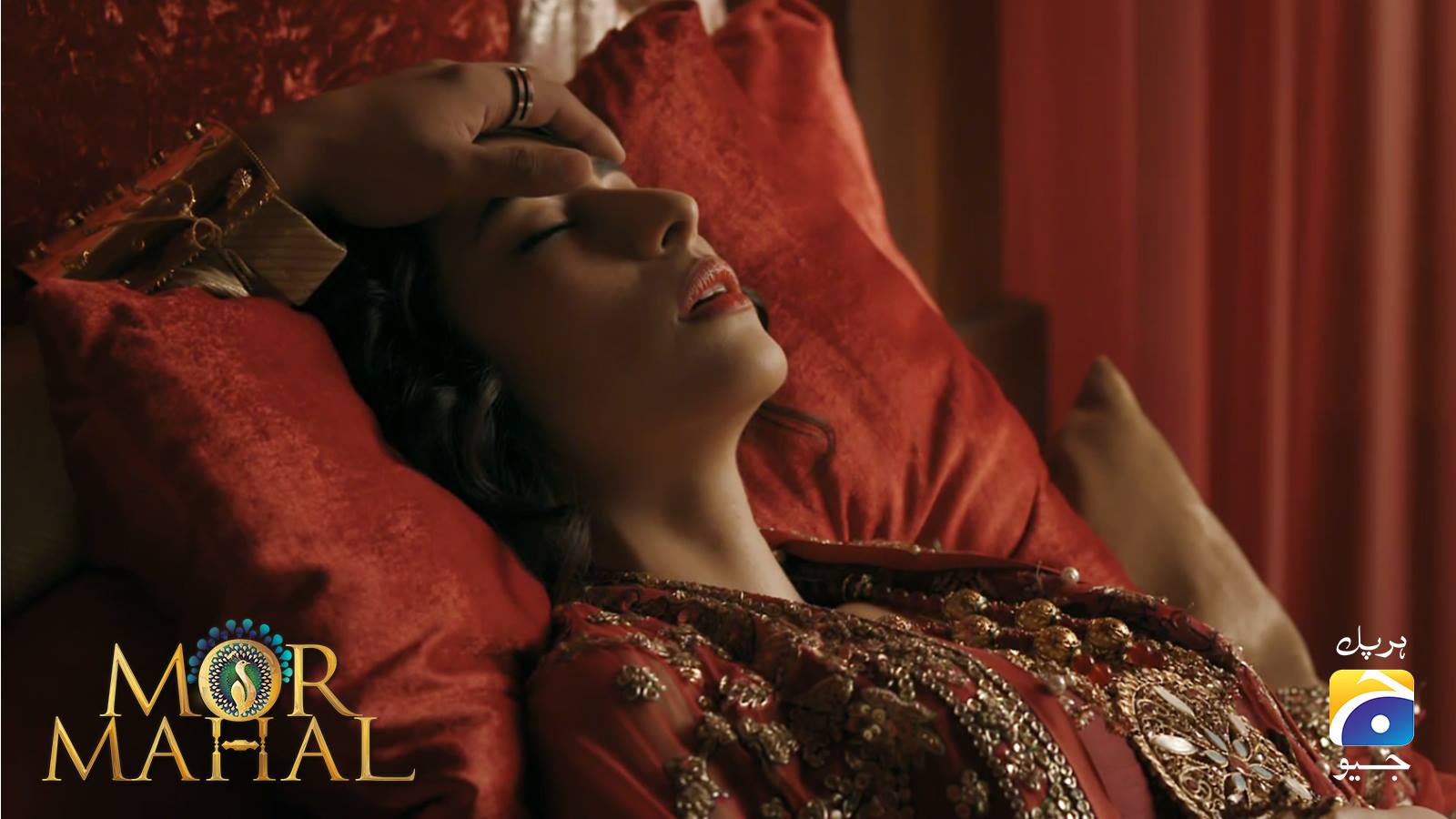 The best part of the episode happens when Badshah Begum is mid-way eating shahi laddu in celebration of his son's marriage consummation. But the sweetness is shortlived as she witnesses the happy couple, her son and Wazir Begum arriving together in the morning.
Badshah begum is furious with her son's waywardness and bashes him for being blind to Wazir Begum's ploys. And so Nawab of Mor Mahal makes his second promise of the episode, this time to his mother, that of obeying all her commands in the future. Poor Asif is now torn apart between the love of his wife and the command of his mother.
Meanwhile, a mute Kaneez in the harem finds the Uroosi Chaddar that was gifted to Meher Bano for her wedding night. The dupatta later gets into the hands of Wazir Begum's Kaneez-e-Khaas who tells her that Meher Bano must have dropped it while fleeing last night to the sanctuary of her lover.
The episode ends with Banki suggesting Meher Bano to save herself by running away from the castle's secret passageway that she had seen Wazir Begum's Kaneez-e-Khaas using the previous night.
Certainly, the drama's week 2 was a rollercoaster ride with suspense and intrigue building up after every scene. From the pure Urdu dialogues to  Jaswal & Shafi's electrifying chemistry, the resplendent sets to Ali Xeeshan's spectacular costumes; all of it will make you fall in love with the mystifying Mor Mahal.
There is hardly any role Hina Bayat fails to pull off. But she has outdone herself as Badshah Begum. Sania Saeed as Akhtari does a great job playing the role of the witch of the harem.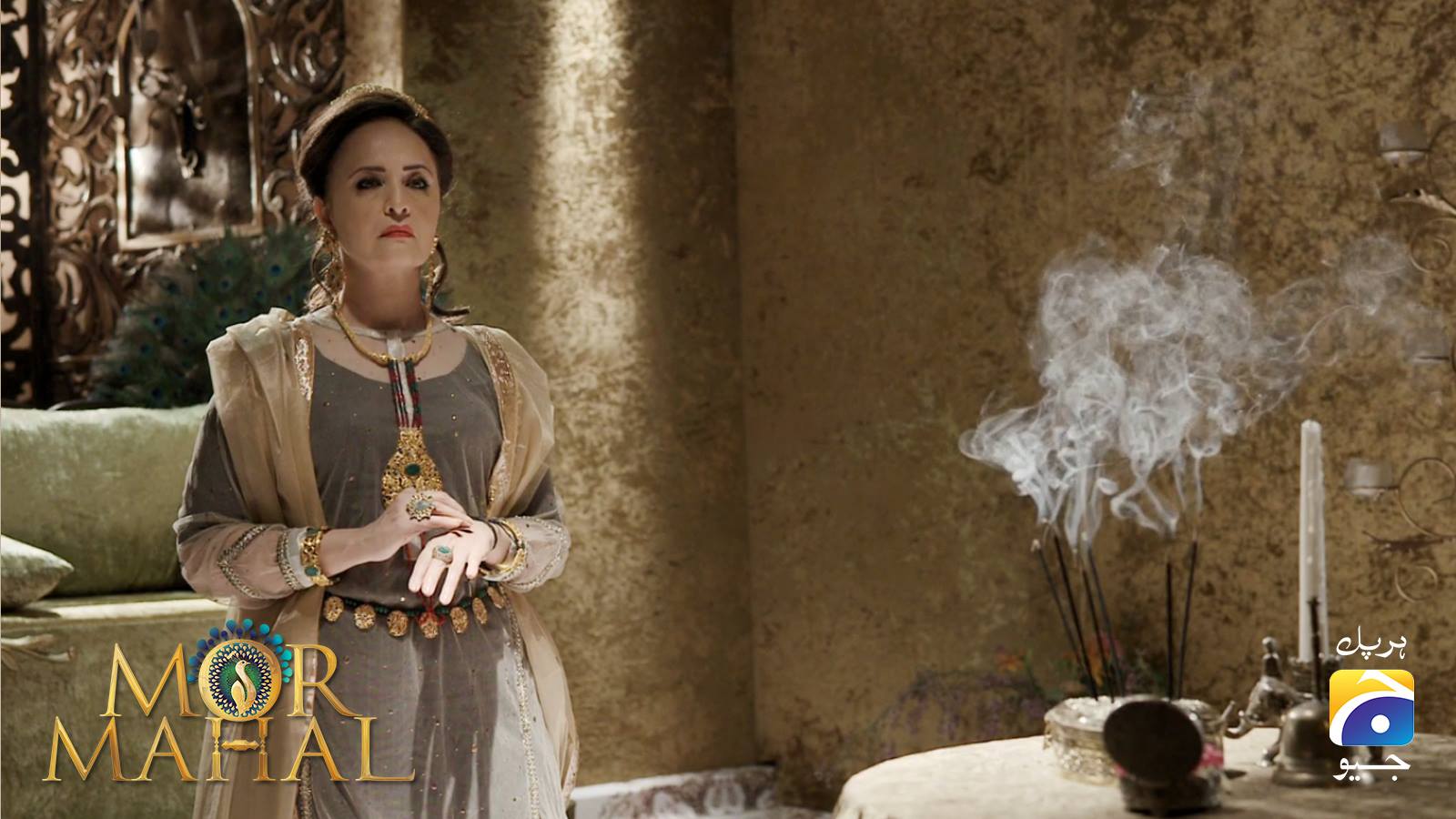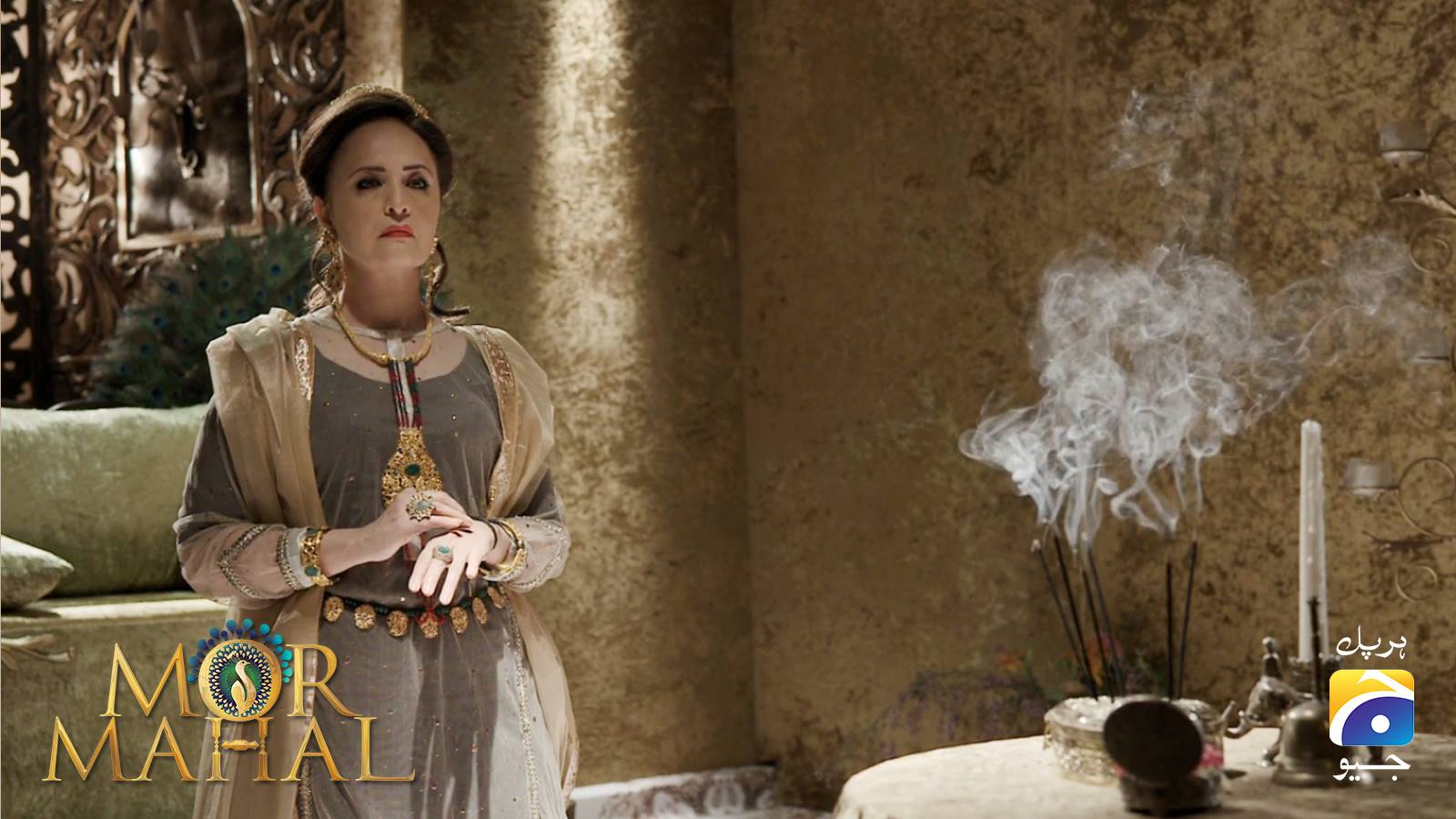 Umair Jaswal truly exudes royalty and seems magnificent in the larger than life role. While many eyebrows were raised on the rock star's debut role in a project so extravagant, it seems he has proved himself as truly the right choice for the character of the Nawab.
However, it is Meesha Shafi who steals all the limelight. She gives an exceptional performance as Wazir Begum, packed with the perfect poise and pride that her character demands.
For those who don't know, Mor Mahal airs of Geo TV every Sunday at 20:00 PST.
Stay tuned to Brandsynario for more buzz on the drama.