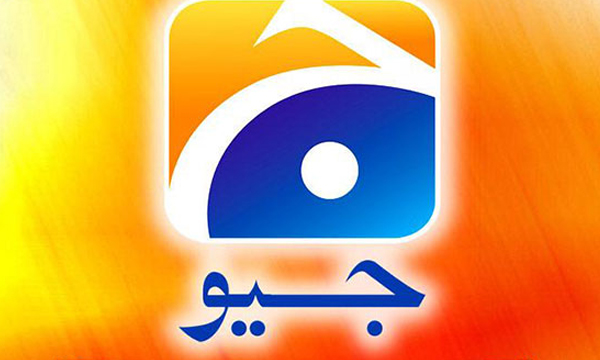 Geo TV Network was notified by the Pakistani government officials that all Geo TV Channels can go off air and the transmissions can be shut down at any time all over the country after the television network channel opted for a local satellite service, Paksat to broadcast.
According to Geo's official website, the contract with the previous satellite service provider was nearing the end. Hence, after conducting long talks, Paksat issued frequencies for a satellite transponder on March 25th, to Geo TV Network. With Paksat Technical Network Center's assistance, Geo TV shifted all the channels to Paksat on March 31st early morning.
The cable operators were also informed beforehand about the shifting yet it appears they didn't pay much heed even though the channels ran this information on tickers to keep them up-to-date with the changes.
After the channels were taken off air, many significant people took to Twitter to protest.
Geo News shut down after it was shifted from a foreign satellite to a Pakistani satellite operated by State actors pic.twitter.com/3rnfApdVOE

— Hamid Mir (@HamidMirPAK) April 1, 2016
GEO BLOCKED: GEO News, GEO Entertnmnt n AAG blocked on DishNetwork in US n Canada. Hamid Mir had warned it was coming. Whats d status in Pak

— SHAHEEN SEHBAI (@SSEHBAI1) April 1, 2016
Geo moved to PakSat and then its signal was blocked. Now it is off-air.

— Syed Talat Hussain (@TalatHussain12) April 1, 2016
The contract of Geo TV's with its existing satellite provider concluded in March and Geo TV and Paksat reached a final decision to switch over to Paksat after an extended discussion.
Paksat 1-R is a Pakistan commercial Satellite; the management of Geo TV preferred to transition to a local satellite after ending terms with a foreign satellite since it is important for its expansion and growth.
On their website, Geo News apparently associated this ignorance demonstrated by the government as 'discriminatory' that caused them to lose billions of rupees. They even went on to accuse the establishment of gagging the freedom of speech of the media.
It must be remembered that for the last two years, Geo TV has been a victim of discrimination, and this attitude is still going on. As a result of this prejudice, the distribution system on the cable network has not been made fully operational by the government.

A case in this regard is going on in a court of law. Geo TV has incurred a loss of billions of rupees. As a result of this loss, the Geo TV management has come under immense monetary pressure and salaries to employees have been getting delayed for the last two years.

Putting Geo TV off air will affect the freedom of the media and will be tantamount to a ban on the freedom of expression. It is an attempt to gag the media so that policies to control the media can be manipulated.
However, prominent figures later confirmed that Geo TV was back on air again.
Geo is now available via cable to my home in Islamabad.

— Nusrat Javeed (@javeednusrat) April 1, 2016
Geo is back

— Ansar Abbasi (@AnsarAAbbasi) April 1, 2016
Stay tuned to Brandsynario for more updates!