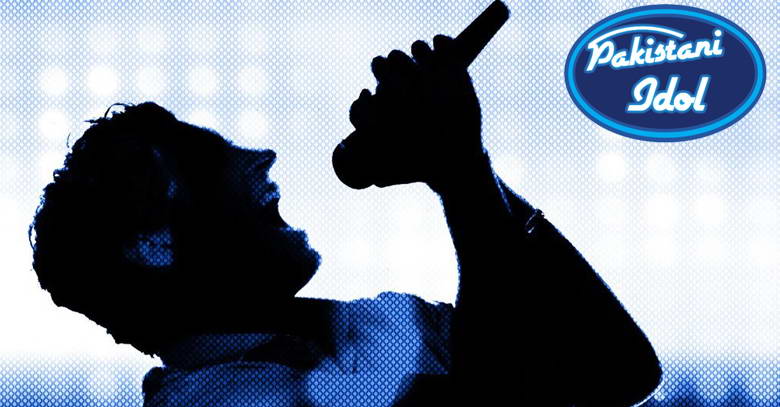 The highly awaited Pakistani idol is finally making its TV debut on December 6th, as confirmed by GEO officials. 
GEO television bought the rights for the International franchise from Freemantle Media USA back in 2007 but for more than one reasons, its TV appearance remained uncertain.
"The security issues in the country back then made us hold back," Saad Bin Mujeeb, Director Production and Head for Pakistani Idol GEO explained. " [However] GEO is now confident about the security measures we have put in place and also more confident about our own abilities to take on this massive undertaking."
Geo further confirmed that 'Pakistani idol' will be hosted by actor and theatre director Mohib Mirza and the judging panel will include Ali Azmat, Hadiqa Kayani and Bushra Ansari.
Upon asking why Bushra Ansari is added in the panel, Mujeeb remarked, "Many people may not know this but she started out as a child singing star on television; she also has a very good ear for music and she has mass appeal which is what we want for this show."
Like all proceeding 'Idol' shows, Pakistan idol will also organize its auditions in the major cities of the country starting from September 19th. The cities announced so far include Karachi, Lahore, Islamabad, Rawalpindi, Peshawar, Multan, Sukhur and Faisalabad. The 36-day long auditions will finally conclude on October 25th.
After which the chosen contestant will be trained for another one month, before making there grand debut on national television on December 6th 2013.
The first edition of Pakistan idol is set to be aired twice a week on GEO at 2100 hours PST and will consist of 41 episodes. Again, like all its International ancestors, the show is expected to include extra sessions like behind the scenes, Idol Xtra and many more especially during the last week.
The winner of the First Season of Pakistan Idol will receive an album's contract, an extravagant SUV along with other video contracts from GEO TV. The show is sponsored by Unilever's Clear Shampoo, Mobilink, Q Mobile and Pepsi.
Pakistan idol is the 50th International edition of the 'Idols' interactive reality television singing competition series created by Simon Fuller and developed by Freemantle Media.
The United Kingdom based reality show has been adopted by more than 50 countries around the world in the last 12 years of its broadcasting. The most famous edition is the American Idol that has aired 12 seasons and announced the thirteenth in September 2013.
Pakistan is the latest edition in all of the International 'Idol' series so let's hope for the best.