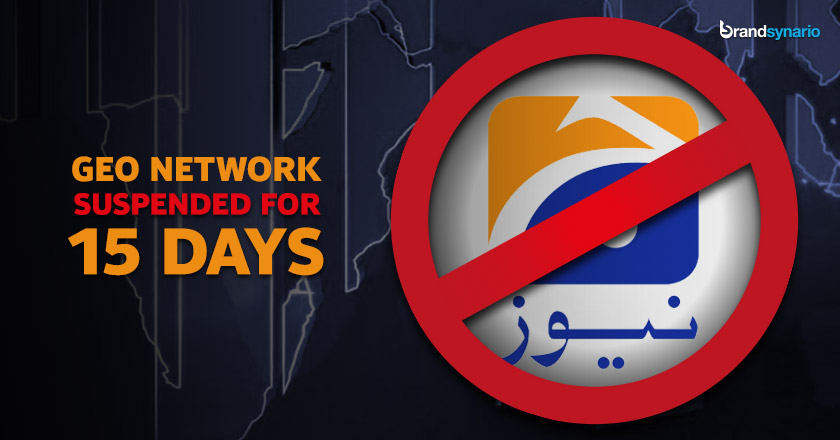 The ban on Geo saga finally moved a step as PEMRA (The Pakistan Electronic Media Regularity Authority) suspended the channel's license for 15 days and charged a fine of PKR 10 million. 
The recent development occurred during a meeting headed by the newly appointed PEMRA Chairman Parvez Rathore. All members unanimously agreed to immediately suspend Geo news while the fine has to be paid before the expiry of the suspension period. 
In case, Geo news delayed the fine payment, the suspension of the license will continue. Furthermore, in case of repeated violations, the license will be revoked.
On the other hand, Geo News continues to play the victim and blamed PEMRA for punishing the channels even before the suspension. The channel further added that, "Geo News was not provided with any evidence nor was its stance heard by the PEMRA".
A month ago, Geo's broadcast was halted in many major areas of Pakistan, subsequently advertisers started to back out causing major losses amounting to PKR 2 bn. to the network.
The channel had to apologize to PEMRA and other government authorizes for falsely blaming ISI for the attack on their senior journalist, Hamid Mir.