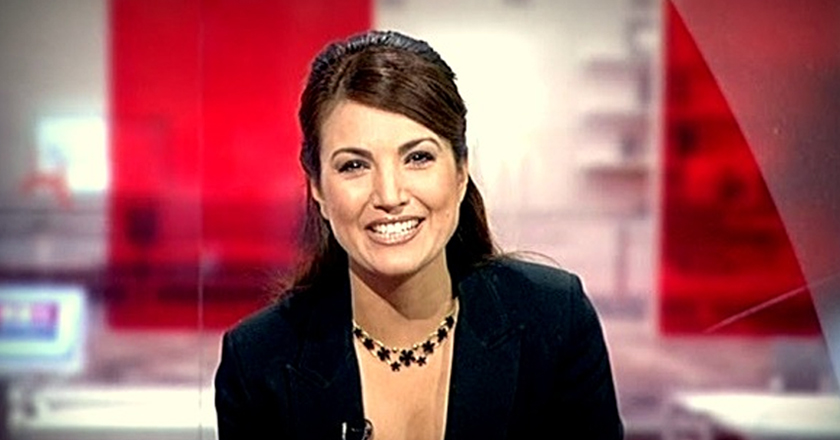 Since her getting hitched to the PTI Leader and Former Cricketer, Imran Khan, Reham Khan has been in the center-stage of the whole Nation's Media. Evidently, as a British Journalist and as Journalist working for Dawn News, she has had a lot of previous footage, which is now being broadcasted in various ways since now people are more interested in knowing about her than the News she had been covering.
On the Day of the Wedding and post-wedding as well, Reham Khan has been one of the Top Most Searched Persons on Google in Pakistan. Her followers on her official Twitter account have escalated to 110 k.
The channel she has been employed at, Dawn News covered the whole event with a very warm welcome to the lady. So have other leading channels across the country. However, the media has also been providing reports regarding Reham Khan referring to her as "The former BBC weather girl" recurrently. But take a look at Geo's comedic depiction of Reham Khan reporting weather for the day:
Reham Khan Is Saal Ki Wheather Report Deti To… by zemtv
This has clearly been all in light humor; however it has been aired not during a sarcastic representation from Geo's show "Banana News Network" but during a serious News Broadcast which is surprising. The voiceover for Reham's voice is annoying, to say the least and downright offensive in places.
Judging by the tweets where the video has been shared, the audiences clearly do not seem to find it funny either. It has been regarded by people as "cheap news reporting tactics", and "retarded coverage".  It has been a tampering of an old weather reporting video of Reham's. Here is hoping that GEO will endeavor to create more coherent and not-so-offensive content, and not sell second-rate humor pieces to viewers.