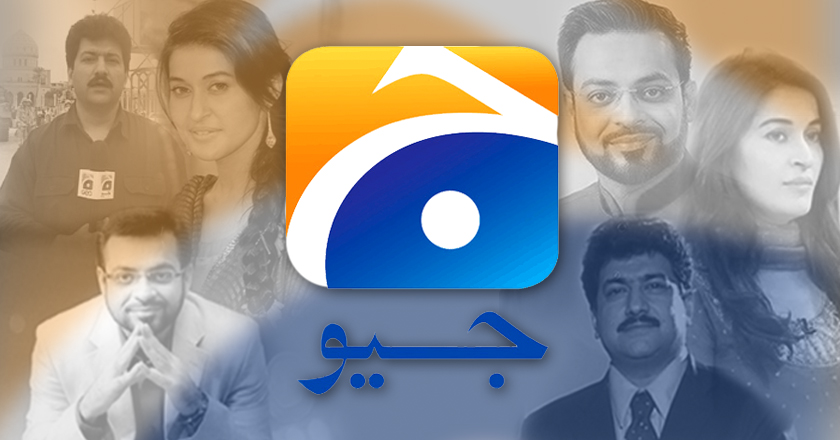 By Synchronize Media
Jang Group's supremacy in Pakistani journalism began as early as the country itself. Fifty six years later in 2002, Jang's brainchild GEO television marked its inception in television media industry, not long after that, it too turned into an empire. 
Geo Network has always stood out on all grounds, be it the TRP ratings, audience share, ideation, marketing campaigns or audience engagement, the network is also the proud initiator of all popular fads including morning shows, Ramadan transmissions and live game shows. 
On the path of its friction less success Geo personified itself as the Market leader. All channels that rested under Geo's umbrella – Geo News, Geo Entertainment, Geo Tez, Geo Super and Geo Kahani led the charts in their respective categories. 
With a highest TRP average over rival media giants, GEO unanimously ruled the media industry like a king but every King has a bad day that shakes the core of their domination; the year 2014 turned into one long bad day for Geo leaving a question for the nation to contemplate – where does GEO stand today?
19 April 2014 initiated the unfortunate turn of events that changed Geo's future in Pakistan. Hamid Mir – Geo's senior anchor was attacked by unknown men, outraged, the channel openly blamed ISI and armed forces causing an instant animosity amongst the nation in love with its army.
15 May, 2014 – Geo's prime property 'Utho Jaago Pakistan' and most prized celebrity – 'Shahista Lodhi' became the target of blasphemy law resulting in a restriction by PEMRA. 
As a consequence to these unfortunate happenings, GEO lost its stand to other competing media networks. In terms of advertising spend; the entire GEO Network lost about 95% of its advertising income, grossing a meager sum of 43,000,000 at the end of 2nd quarter of this year.
As for TRP ratings – the key success indicator of a channel's performance, prior to the controversy GEO Network had the highest sum of ratings, each of GEO's channels ruled its category with higher margin at all times. Although after the controversy, the scenario changed drastically, GEO lost its ranking to one of its cut throat rivals ARY Network.
The network suffered severely in the month of Ramadan. For past some years, the trend has shown a hike in revenues in the month of Ramadan due to long hour Iftar and Sehri transmissions.
With an Iconic Presenter Dr. Aamir Liaquat Hussain GEO Network has always accomplished to get an edge over other channels. But this year due to the restricition, the show was stolen by ARY Network; the rivals took complete advantage of GEO's absence from the game and marked their presence.
To oversee Geo's entire journey an info graphic with the actual figures is provided below; take a look!