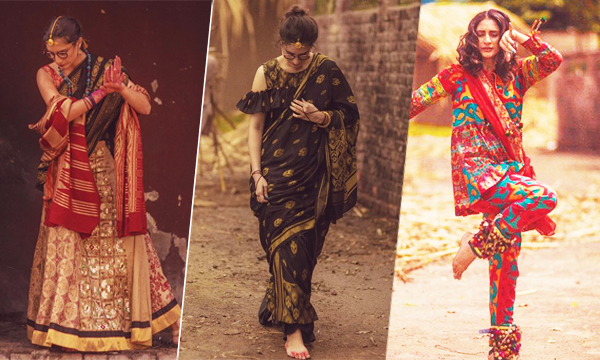 The very popular fashion brand Generation just launched their new range of festive outfits, creating a buzz. Everyone in the fashion community is talking about the Misri collection that 'celebrates embracing the moment and one's wujood'.
The new collection includes a mix of festive saris, sarongs, ghararas, orhnis, tiered silhouettes, peplum cholis all in 100% cotton. The colour palette is rich with a taste of earth, and a warm gold accent for the festive season. Fabrics include cotton nets, cut work jacquards, textured voile, and cambrics. Price range is PKR 2000-12000.
The collection is now available nationwide.
Stay tuned for more updates.