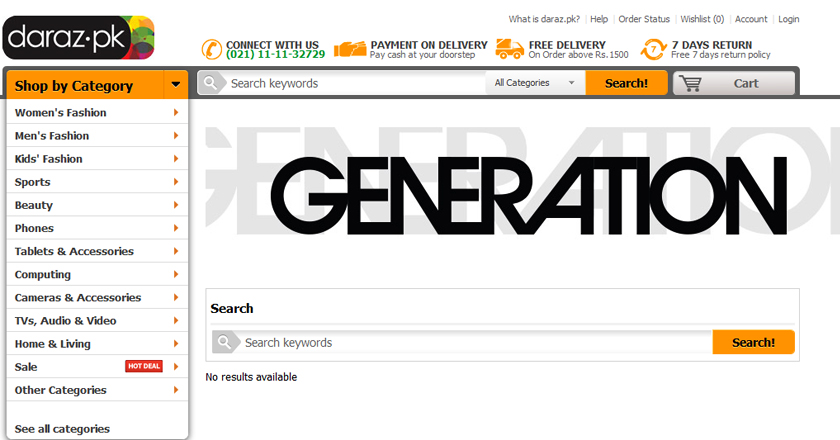 Daraz.pk has expanded its wide assortment of local and international brands with the addition of the local high-street fashion brand "Generation". 
Generation now plans on taking their entire product portfolio online on Daraz.pk. The move comes as part of the company's business strategy of aggressive expansion in the country.
Speaking on the occasion, Farees Shah, Cofounder Daraz.pk said,
"We are extremely excited to have partnered with Generation, the pioneer of prêt-à-porter in Pakistan. It is a very strong addition to our wide assortment of local and international brands. In our constant endeavor to bring the finest brands closer to our wide fashion conscious audience, this partnership has further strengthened our offerings as a complete collection of all leading fashion brands in the country and will benefit both the brand and its patrons. We expect a phenomenal response to the launch of Generation on Daraz.pk thanks to its strong brand appeal and our wide nationwide reach."
Hosting over 400 local and international brands, the online portal of Daraz.pk offers its users more than 15,000 unique products to choose from.