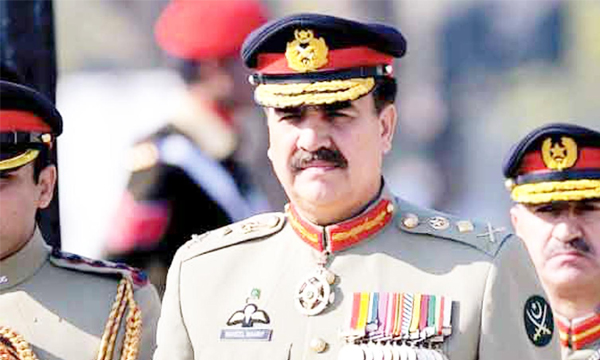 Chief of Army Staff General Raheel Sharif stated on Friday that Pakistan Army will be defending "each and every inch" of Pakistan "no matter what the cost"- a statement by an Inter-Services Public Relations (ISPR) confirmed.
"Pakistan has the capability to counter the complete threat spectrum", said the Army chief, and addressing officers at the National Counter Terrorism Centre.
General Raheel Sharif further said that Pakistan has been able to fight against terrorism for over a decade now, despite being a terrorism victim itself, due to the country's spirit and a professional and dedicated security force.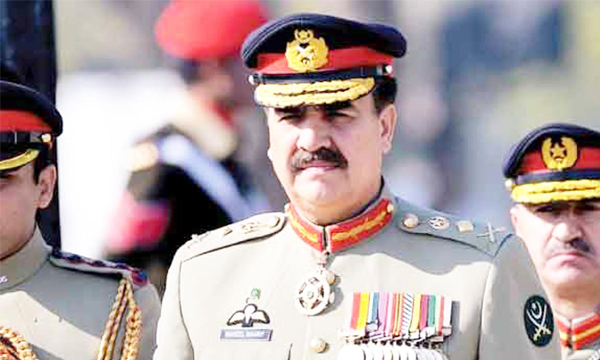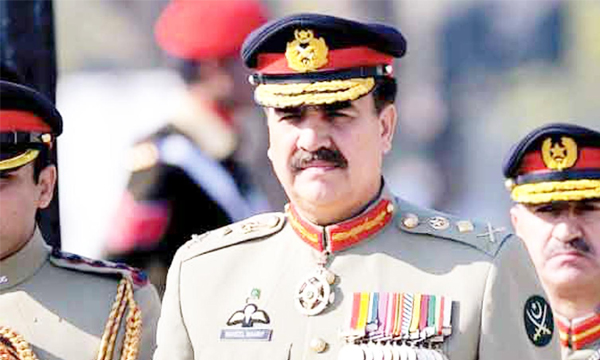 The statement from the Army chief came at a very crucial time when tensions are soaring between India and Pakistan. The rift at the 71st United Nations General Assembly held at New York over the ever-sensitive Kashmir issue has caught all the media attention.
[fb_embed_post href="https://www.facebook.com/ISPROfficial1/posts/1251491298214807/" width="550″/]
PM Nawaz Sharif at the UN address stated that Pakistan desires peace with India but peace cannot be maintained until the Kashmir issue is resolved.
Nawaz urged the UN to implement UN Security Council resolutions and demilitarize Kashmir. India then used the Right of Reply and put serious blames on Pakistan- India even called Pakistan a 'terrorist state'.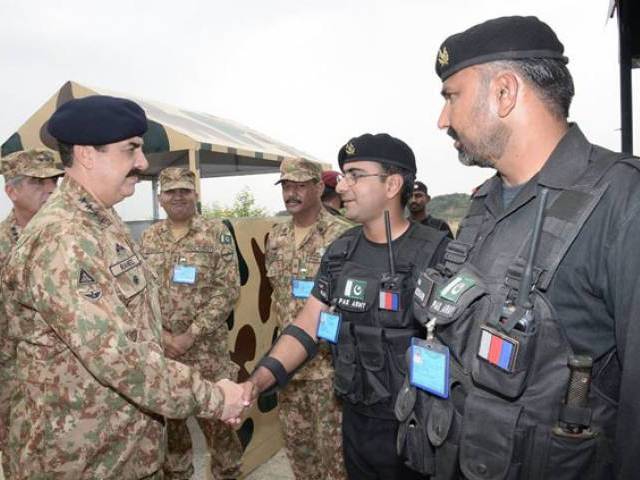 State of the art upgradations were made to the National Counterterrorism Center (NCTC) infrastructure when the COAS visited, permitting the foreign armies and Pakistan's law enforcement agencies to get trained with the Pakistan army.
Over 231,000 armed forces troops, 3,483 civil armed forces and police officers were trained at the NCTC. ISPR claims, that the new facilities and upgradation has made NCTC the best counter-terrorism facility amongst all the current armies.
Commander of the Strike Corps, Lt-Gen Umar Farooq Durrani added that the 5 joint exercises have been carried out with China, Maldives, Turkey, Sri Lanka, Bahrain and Saudi Arabia.
General Raheel Sharif has vowed to protect every inch of this soil. We know we are in safe hands as long as we have General Raheel Sharif and the Pak Army to defend us!
General Raheel Sharif Declared World's Best Military Commander General in 2015-2016
Stay tuned to Brandsynario for more updates.