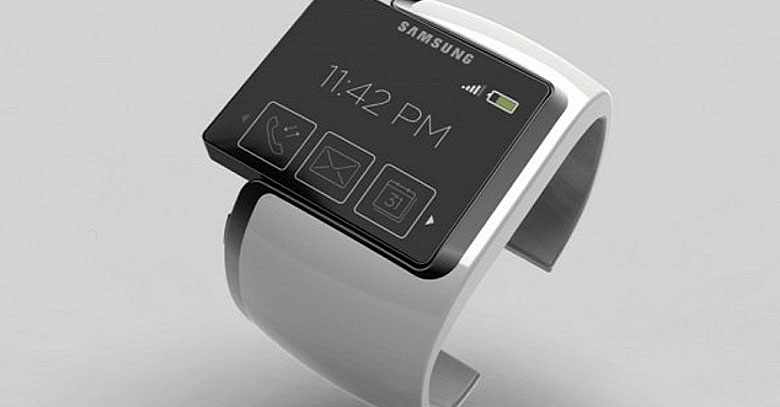 Samsung is all set to reveal its latest innovation, a Smartwatch called Galaxy Gear, on September 4th 2013, reports suggest.
"We will be introducing a new wearable concept device called Galaxy Gear at our own event in Berlin on Sept. 4", Lee Young-hee, Executive Vice President of Samsung's mobile, announced on the official launch of the Smartwatch.
As per the patent filed in the beginning of August, the Galaxy Gear range would offer a range of Smartwatches in various forms such as Wristwatch, Wristband or Bangles. All of these varieties would let users access internet on their wrists and even send and receive phone calls as it will be linked to their phones, enhancing the smartphone experience.
In addition, the wristbands would have the ability to store and transmit data as well as manage personal information.
However, there is a limitation in their first version of the product that the makers openly accept. The smartwatch would not offer flexible display for users.
As per the sources, the Japanese innovation giant plans to patent a series of wearable devices in future, including stick on patches that will serve as health monitors.
Samsung's Galaxy Gear competes against Google's Glass and Apple's iWatch. However, what provides it with an edge is that both the latter products are not in the market yet.
With all of the technology competitors on the move, tech savvy users should prepare themselves for experiencing next big wave of 'smart' gadgets.