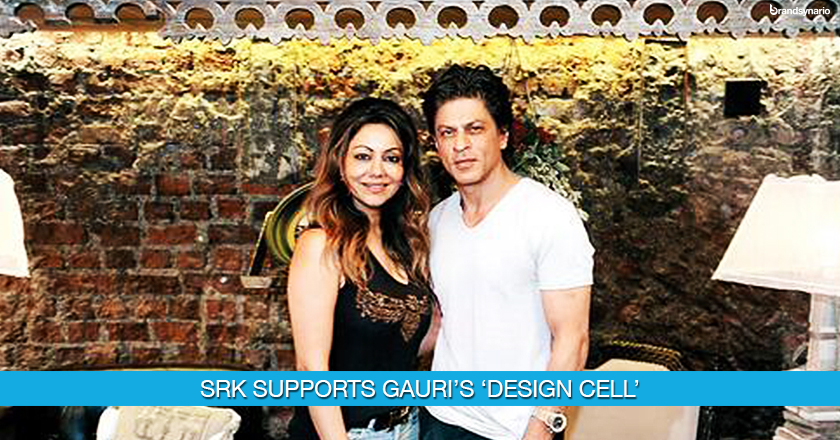 Gauri Khan, Shahrukh Khan's wife has launched her own new interior design store, by the name of "Designn Cell" in the metropolitan city of Mumbai.
This initiative of Gauri Khan has been the second one in the field of lifestyle and fashion, preceded by Sussanne Roshan, the ex-wifey of another Bollywood celebrity Hrithik Roshan.
Gauri's new store at its launch was privileged by the presence of Bollywood super star King Khan, her husband; as expected. Shahrukh aka King Khan, also bought a silver sparkling new deer from Gauri's store for their daughter Suhana, a much planned move to make a purchase not go unnoticed.
To praise his wife's new initiative, King Khan on a social platform wrote,
"Chaotically beautiful. Exquisite. The Design Cell exudes Gauri's personality. Extremely proud of her. Awesome team too."
Not limiting the promotion just to this post, Shahrukh also tweeted a picture of Gauri's new store while mentioning in his tweet that:
"The facade is just the beginning of the beautiful poetry inside. Design Cell by Gauri Khan. Raghuvanshi Mills Mumbai".
Farah Khan also extended her warm wishes towards Gauri's new initiative by tweeting,
"Congrats gauri khan.. Ur concept home store #DesignCell is just fabulous!"
Gauri's friend Karan Johar also tweeted that,
"Gauri Khan's #DesignCell at Raghuvanshi Mill, Mumbai is by far one of the BEST interior stores I have ever been to!!!"
Gauri Khan before taking this big step of her career has previously been working with Sussane Roshan at her lifestyle store, which now seems that she was just doing for a hands on experience before launching her own store.