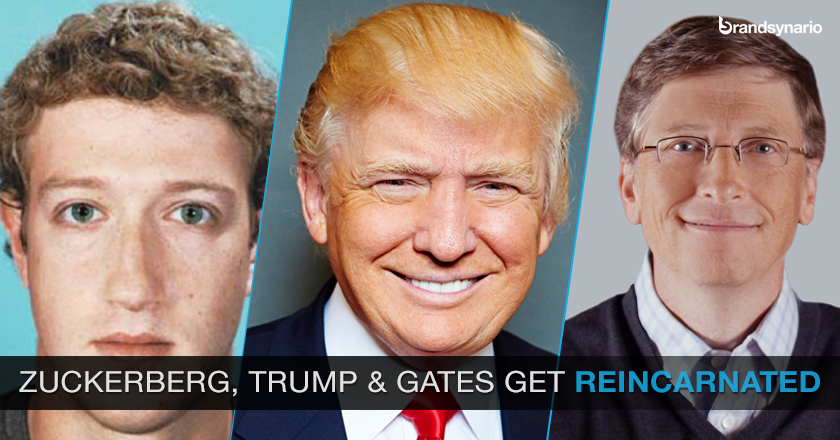 Ever wondered how the most popular businessmen will look like in their next life if any? Here's your chance to find out.
Donald Trump, Mark Zuckerberg and Bill Gates' deadly looks are being used to reincarnate them to their closest looking forms for their next life, in the Brazilian luxury brand AlmapBBDO's campaign for Top Magazine.
The tag line of the magazine cover says "The Time to Enjoy Your Money is Now". To grant these serious business celebrities amusing looks for once, they have been reincarnated (in pictures) as their closest animal forms, praise your eyes as Donald turns into an owl, Mark gets to be a sheep, while Gates comes out as a llama with glasses.
Here have a look:
1. Gates Gets to Keeps his Glasses
2. Zuckerberg Faces his Sheepish Truth
3. Trump Refuses to Abandon his Feathery Hairs