The Holy month of Ramazan brought about the various Ramazan transmissions and game shows broadcasted on every channel you could think of. The rat race for TRP's began and channels tried to up their game by exploring all possible tactics.
The most popular game shows are 'Jeeto Pakistan' and 'Game Show Aisay Chalay Ga' with ratings that have broken previous records!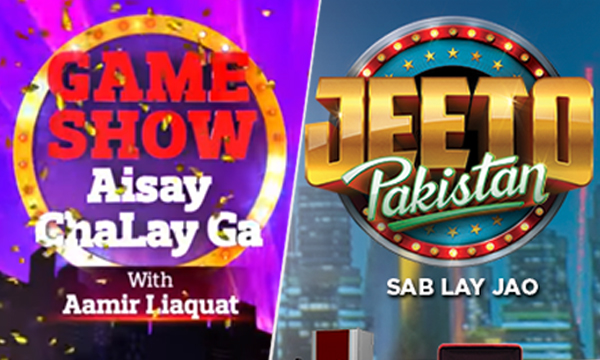 BOL Network's 'Game Show Aisay Chalay Ga' came up with prizes that took Pakistan by storm, they also decided to give out a private jet to one of the contestants in the show! Viewers are still waiting in anticipation as to when someone will 'actually' win one of these jets!

As the last 'Ashra' for Ramazan approaches, Aamir Liaquat announced that BOL's game show would be holding its final episode on this Thursday!
What is more, he finally announced the news everyone was waiting for!
5 lucky contestants will be playing the finale episode on the plane itself and will have to compete against each other. The winner will take home the grand plane as the coveted prize. Seems like BOL had saved the best for the last.
The 5 contestants will be:
One contestant from the game show set
One phone contestant from Karachi
3 contestants from all over Pakistan
Aamir Liaquat also added,
"The winner will get the plane, he/she can do whatever they want with it. Take it home or sell it, that's upto them."
Watch Aamir Liaquat's Mega Announcement here!

Apart from the 'Jahaaz', the last transmission of the game show will have one lucky contestant get the chance to win a whopping amount of Rs. 5 crores! Yup, you heard that right. Winner takes all! We bet you're trying to get a ticket to Thursday's show ASAP.
Watch the clip from Game show aisay chalay ga!
Looks like this finale is the one to watch out for, we can't wait to see who the lucky winner is that gets to take a private jet and the grand amount of Rs. 5 Crores!
Stay tuned to Brandsynario for latest news and updates