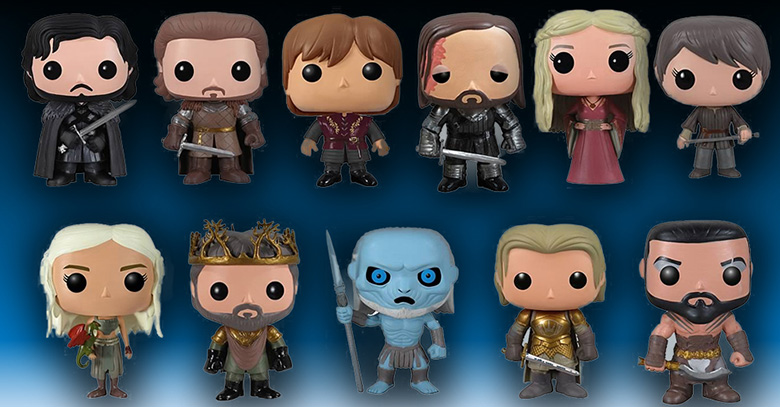 By Zoya Anwer
Can a show with many streaks of violence be cute and cuddly? 
Not quite, but an American toymaker Funko has ventured with HBO making cuddlesome toys for the very popular and the most downloaded show of 2013, Game of Thrones, which is also famous for its realistic depiction of violence.
The tiny 2.5 inches cute mysterious miniatures represent various characters from the hit fantasy series.
The vinyl figures have 15 characters of Ned Stark, Robb Stark, Arya Stark, John Snow, Jaime Lannister, Tyrion Lannister, Viserion, Drogon, Rhaegal, Daenerys, Khal Drogo, Shaggydog, Ghost, White Walker and also themost hated fictional character King Joffrey.
The mysterious part however is that the buyer can not guess which character is hidden inside the box and rumour has it that it if the head rolls around in the box, the character just might be Ned Stark.  
The best thing is that the toys clearly define their characters, with Ned Stark having a sombre expression and the malice in King Jofrrey is admirable.
A much anticipated video game of Game of Thrones will also be launched soon this year.
The extremely awaited season 4 will be back again on April 6th on HBO and these toys will be available for everyone on February 15th costing around $6.99 to $7.99.  
So indeed very soon Winter is Coming with Season 4, a video game and these super awesome toys.