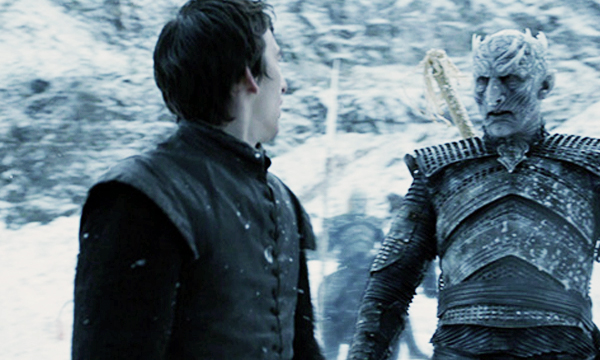 UPDATE: The new Game of Thrones trailer, released this weekend is all about death! In case you couldn't figure from the previous promos and posters, there will be a lot of deaths in the season 6, probably more deaths than all the previous seasons combined.
There are definitely some new clips we viewed, including the Drogon that is flying over Dothrakis. It can be seen that they are possibly coming to save Daenerys Targaryen as well the Night's King surrounded by fire.
"We deserve death," says the High Sparrow. "We all do."
Game of Thrones 6th season will premiere on HBO on April 24th.
Watch the new trailer video below:
---
A new "Game of Thrones" teaser has been released, ahead of the series' sixth season. The 1:20 clip takes place in the Hall of Faces, showing several characters dead and alive, thus leaving viewers still in the dark about whether or not Jon Snow died in season 5.
The television drama, created by David Benioff and D.B. Weiss, will premiere its sixth season on April 24.
Watch the teaser: