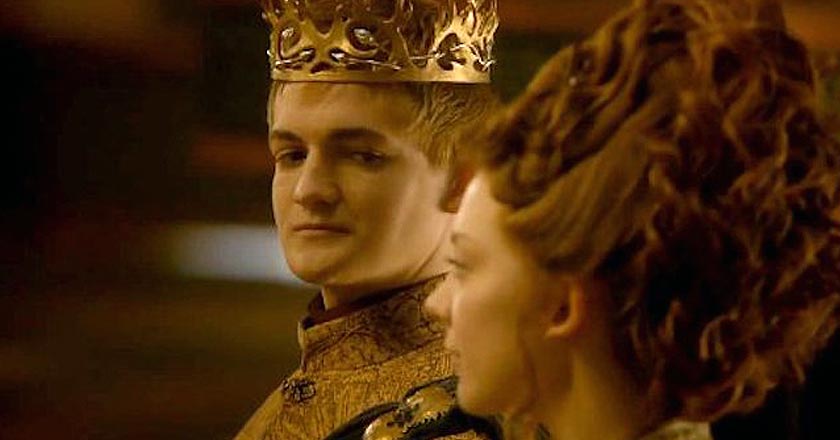 A spree of some 'behind-the-scenes' screenshots, from GOT's upcoming Season 4, are making waves on the Internet today. The 'featurette' is said to have been released straight from the house of HBO. 
For all of you who have loved the novel 'A Song of Ice and Fire' by George R. R. Martin, and know everything there is to know about the tale of "Game of Thrones" – there is a treat in store for you below – An in-depth chance to witness the Fourth Season prior its official launch on April 6th scheduled to air on HBO.
Lastly, for the not-so-book-keen-folks, with the exception of the famous 'wedding' scene none of them would really spill any beans for the upcoming season 4 of GOT.
However, the Game of Thrones Tumblr account, "Winter is Coming", uploaded some of these featurettes, and labeled them with different captions, thus giving away some spoilers. Although, again not much was revealed and if anything it was to build a level of 'intrigue' or perhaps to misdirect the fans into expecting something opposite of what is actually in store.
It seems as though Jamie Lannister gets a replacement hand and that too in GOLD
Here's a look at the new character, Prince Oberyn Martell of Dorne, aka The Red Viper.
Finally, it seems as though Tywin Lannister will be the one to rule on the iron throne, along with Mace Tyrell, The Red Viper, Cersei Lannister, Margaery Tyrell, and maybe Tommen and Loras.
Here is an image shot of 'The Mother of Dragons' , Daenerys Targaryen – still power hungry and in no way close to the iron throne.
Watch  the full behind-the-scenes featurette here: