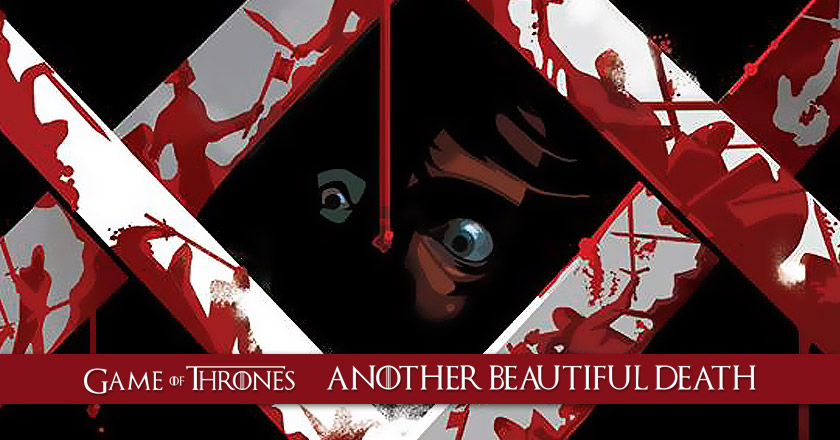 Every character in GOT has one purpose – to knock someone out before the fourth season ends. 
The latest episode named 'Mocking Jay'  saw a few more cunning schemes, a lot more of dual-faced hypocrites, some more bloodshed and alas! another sad, unfair and beautiful death. 
Lysa Arryn, the Queen Regent of Vale, the almost incestuous doting mother and an insecure partner to Lord Baelish's evil doings lost her life while confessing her passionate love to probably the most wicked soul of George R.R Martin's high fantasy novel – Games of Throne.
Born to the house of Tully, Lysa was the older sister of Cateleyn Stark. She was married to Jon Arryn – the hand of the king but the unfortunate lady was overtaken by her love for little finger who as the fate would have it threw her off the roof in front of Lady Sansa Stark.
Lysa's disturbing, ill-fated character and her evil doings in the name of desire can be summed up through her last words which she said to Lord Baelish,
"What wife would do the things I've done for you? What wife would trust you the way I trusted you? When you gave me those drops and told me to pour them into Jon's wine. My husband's wine. And you told me to write a letter to Cat telling her it was the Lannisters…"
GOT's season 4 based on 'The song of Ice and Fire' has so far been an interesting journey with King Joffrey's murder, Tyrion's trials and Daenery Targaryen's increasing power.
With three more episodes to go we wonder whose next in line to die an unfortunate death.