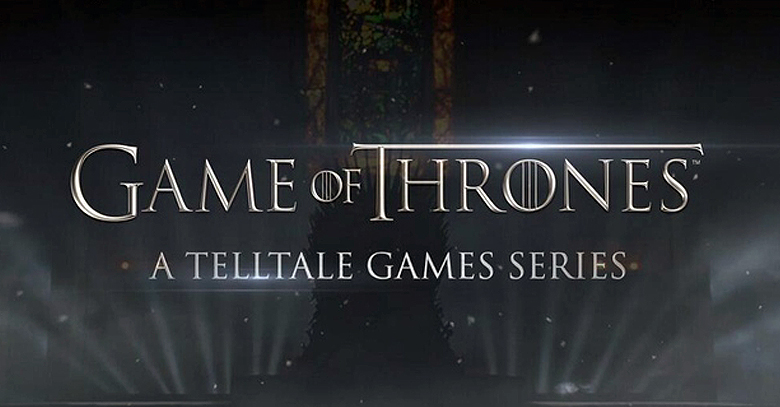 It is Confirmed: HBO's Game of Thrones will release its official episodic games that would be available on PC, OS X, PS3 (and PS4), 360 (and Xbox One), Vita, Ouya, iOS after their official launch expected to be somewhere in 2014.
The game is being developed by telltale games, popular for its graphic adventure games based on popular licensed properties.
It seems everything 'Game of Thrones' (GOT) touches becomes Gold. From Novel to comics, GOT emerged back in 2011 as HBO's television series which trumped every adaptation of the novel originally return by George R.R Martin by the name 'A song of Ice and Fire'.
GOT (novel) has been adapted as board games, card games and even a role playing game in 2005 and a 2012 version of video game made by Atlus, have surfaced even before HBO's adaptation of the novel, naming it Game of Thrones.
However, the official game GOT game stands different from all GOT predecessors in more than one ways. Firstly, the company telltale is famous for designing rich graphic games, secondly HBO's GOT has risen to an amazing level of recognition and fame that no other adaptation has been able to match, and therefore the official game will be bound to compliment the magnitude of this television property.
Thirdly, the fact 'new chapter in the saga of Westeros' has been announced at an awards show by CEO of the game's developer Telltale Games thus it is set to be an episodic series created in collaboration with HBO ready to be aired next year.
Telltale Games is no stranger in television to the gaming world, with previous ventures like; CSI, Back to the Future, Jurassic Park, the development of the acclaimed Walking Dead )season one and two) video game series, which is an interactive adventure that employs both the essence of the novel and HBO's hit series.
"We're just really getting into it right now and thinking about characters – who has the most at stake, who has the biggest impact on the world," said Dan Connors, CEO of Telltale Games.