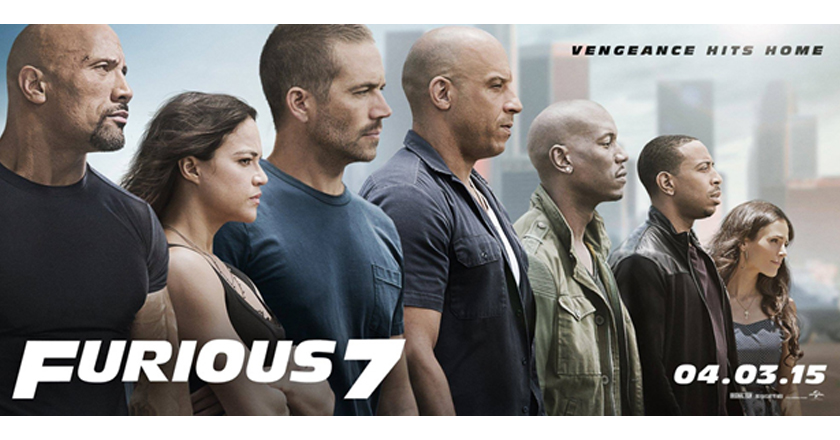 Furious 7 is set to show at the SXSW Film Festival this Sunday in a surprise midnight screening.
The seventh film in Universal's Fast & Furious franchise will debut at 12:07 a.m. at Austin's Paramount Theatre.
The official SXSW Twitter account posted a cryptic tweet on Sunday morning, teasing the release.
Just added for all #SXSW badges: surprise screening of a huge film, 7 mins after midnight tonight @ Paramount. Gotta be FAST to get a seat.

— SXSW (@sxsw) March 15, 2015
Sources report that Vin Diesel is not expected to attend.
Read More: Furious 7 Releases New Extended Trailer
Other surprise screenings include 'Jupiter Ascending' debuted unexpectedly at Sundance in January.
'Furious 7' is Paul Walker's final film, as the actor died last year in a car accident. The movie is directed by James Wan and also stars Dwayne Johnson, Michelle Rodriguez, Jordana Brewster, Tyrese Gibson, Ludacris, Lucas Black and Jason Statham.
A new international trailer has also been released, which can be viewed below:
'Furious 7' is set to officially debut April 3.
Stay tuned for BrandSynario for coverage of Furious 7's surprise world premiere.