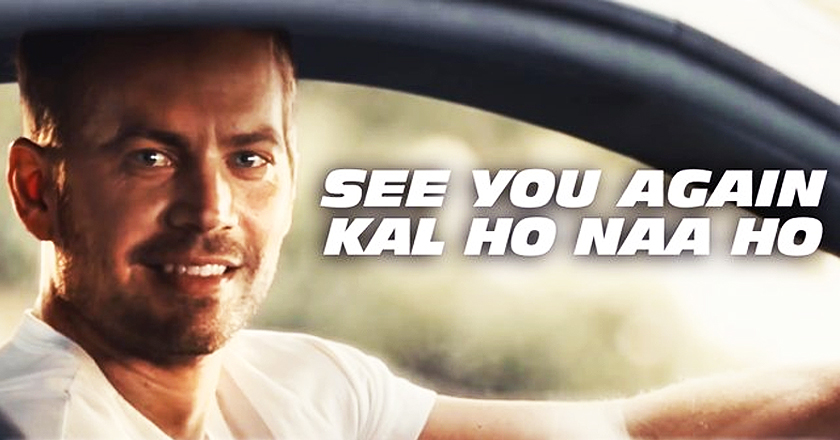 Get ready for a load of gut-wrenching feels because Furious 7's most popular song 'See You Again' has been mashed up with the 'Kal Ho Na Ho' Bollywood song. Previously, a German foreign minister to India made this amazing remake of the classic song.
Hitesh Sharma aka Tesher just uploaded this awesome & completely unlikely mashup, with the Kal Ho Na Ho chorus & Wiz Khalifa's rap in See You Again.
Read More: This Rip-off Video Proves That Indians Will Copy Anything!
Although the two movies are poles apart, this unlikely mashup works because the two songs sync perfectly with each other.
Click here to see the South Indian Avengers!
Grab your tissue boxes people, because this one will make you cry!
Watch the video below:
See You Again / Kal Ho Naa Ho – Bollywood Paul Walker Tribute from Tesher on Vimeo.