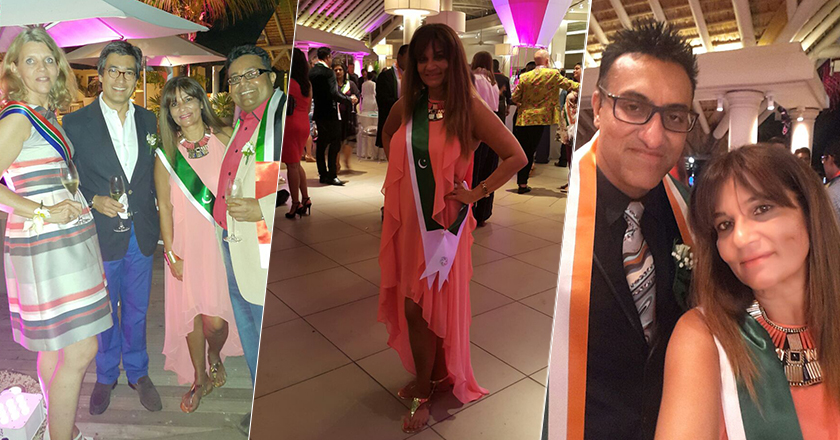 Frieha Altaf, renowned event manager and choreographer was chosen amonsgt 100 top-notch, A-list wedding planners from all over the world to participate in the exclusive 'invite-only' 2nd Destination Wedding Planner Congress 2015 in Mauritius. 
The DWP Congress comprises of renowned event and wedding planners throughout the world, including India, Brazil, China, Austria, Lebanon, South Africa, Spain, Thailand and Turkey.
Dubbed as 'the event of the year', DWP is the pinnacle of the Destination Wedding Industry that gets together to celebrate the success and creativity of all wedding planners.
Model-turned-event manager, Frieha Altaf is the first Pakistani to have scored an invite to this prestigious event.
A well known name in the Pakistani fashion and entertainment industry, she has started several companies, Catwalk Productions, Catalyst PR, Cats Modeling Agency and Rukhsati Wedding Planners.
Read More: TDAP Fashion Show 2015 – See Pictures
Frieha commented that "It is such an honor to be a part of DWP Congress 2015. Wedding planning was a fairly new concept when I started out, and over time it has become the new trend."
"I'm extremely pleased to see how my company has grown, set the trend and is now on board to get international recognition."
According to the website, the DWP Congress is an initiative to meet over sixty exclusive suppliers of extravagant venues and hotels, luxury brands, wedding service partners, artists and designers all over the world.
Read More: Telenor Fashion Week 2015
The attendees of the congress are cherry picked literally from the four corners of the worth to ensure they represent the best of the best of their country on a global scale.
The congress continues till 16th April, 2015.